A few years ago you might have considered headsets useless, but they've significantly improved over time. Now even the headphones you get with your mobile devices in the packaging sound excellent that you might not need to buy a sperate one. However, when it comes to enhancing your listening experience, you surely need an earphone. No matter where you are or what you are doing, you can enjoy listening to music anywhere anytime. There are special features as well as design to suit your needs. So, if you want to use the headset in the gym, the design will offer you an excellent fit for an intense workout.
On the other hand, if you are traveling and want to get rid of the noise of the plane the active noise canceling feature will allow you to cut off the ambient noises and enjoy what you like. Similarly, if you are a passionate musician or DJ, then you can find the right headphone for you from a broad market with tons of brands at a reasonable price. Although it's not quite hard to find a headphone which you might think suits your needs, you still want to consider some aspects such as the features, specifications and the most important one is the pricing. There's a wide range of headset starting form $10 and going up to $1000+ easily but what is good for you. To answer this question, I'm going to mention the three best headphones of 2019.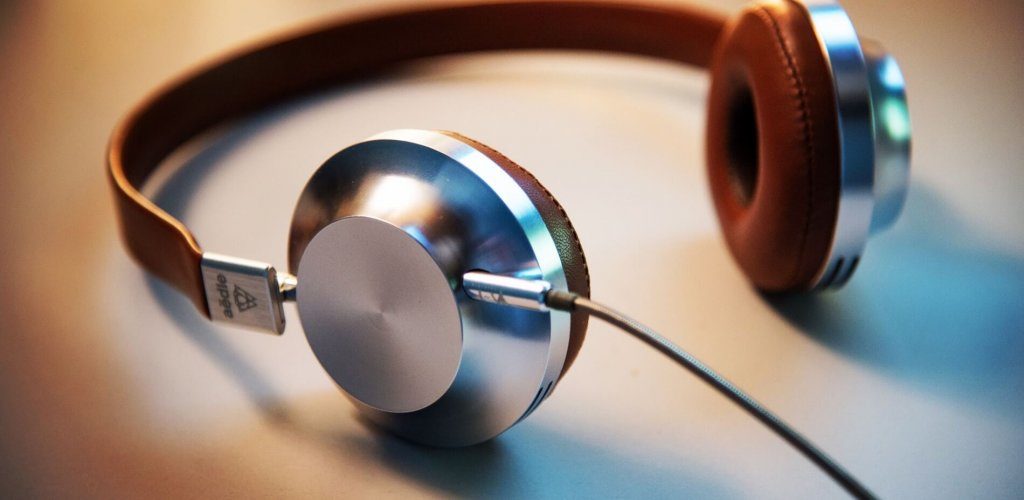 Bose Noise Cancelling Headphones 700
Bose is an American company and doesn't need an intro when it comes to excellent noise-canceling headphones, especially after the hit of QuietComfort series. You might think that the new headset released by Bose is expensive as the price tag it comes with is $399, but when it comes to what it has to offer, you'll find it the right one for you. The headset comes with built-in assistants, including Alexa, Google AI, Siri, or Bixby using a dedicated button. Moreover, the battery life is over twenty hours which is excellent for someone who'd love to use them while working or in flights. Furthermore, when it comes to active noise cancellation, Bose has outdone itself in this category, as mentioned by TechRadar as well. According to several tests conducted by the TR, it's clear that the sound reproduction is exceptionally good and right on the spot without any sort of harshness. Furthermore, if you're looking for an excellent noise-canceling wireless headset, then the Bose 700 is an excellent choice to consider.
Sony WH-1000XM3 Noise Cancelling Headphones
In case you are not fond of over-ear designs and prefer to go for in-ear ones, then this is the right headset for you. These earphones are best for casual listeners, commuters, and air travelers. You won't need to touch the earphone once you've got the app support in your phone as you can pretty much control everything using it, no matter if it's volume or activating voice assistant. To enhance your comfort level, you'll be provided various ear tips so you can choose what suits you the best. Moreover, the battery could last for up to 5 hours with active noise cancellation turned on, but if you turn it off, the playtime will increase significantly. Meanwhile, it just takes 10 minutes to get charging of 1.5 hours of playback. Furthermore, the bass is outstanding along with clear mids and excellent treble. As compared to the Bose 700's, these headphones come with a price tag of $229, which is still pretty expensive for most of the listeners. So, if you're looking for budget-friendly options, you can check out list of cheap noise cancelling earphones here.  
Sennheiser Momentum Wireless
The third generation of Momentum series is a hit just like the first two by Sennheiser. The oval-shaped well-padded ear cups reinforced with stainless steel sliders enhance the look of the headphones and make it feel premium in hands. The comfort level of these headphones is exceptional, and it can also fit into the pocket of your coat due to its foldable compact design. The sound reproduction, along with bass, mids, highs, and treble, is just outstanding. Moreover, if you don't prefer wireless version or run out of battery, you can always use the wired version by plugging in 4.7ft long cord provided along with the headset. In the package along with the headphones, you'll get an audio cable, a carrying protective case, an airline adapter, and a USB cable. Additionally, the noise handling and recording quality of the headphones is tremendous. Furthermore, the battery could last for up to 25 hours, which is the most on this list, and the app support makes it easy for you to use the headset as elaborated by whathifi review.
Finally, these are the three top headphones of 2019, and at the end, it's always personal preference to what you want to go for. If you want your headset to be wireless or wired, however, if you opt for wired, you might miss out some features and vice versa but the headphones I mentioned in the list you can get both versions at the same time, so it's always good to have both on your plate. If you've used any of the above-mentioned headsets, please leave your feedback.