Similar to 2020 predictions, most of the B2B eCommerce trends this year are about improving convenience and boosting customer experience. 
B2B companies are increasingly looking to grow their sales by taking advantage of the newest tech advancements and by 2023, the B2B eCommerce transactions in the States are expected to reach $1.8 trillion. This change is largely driven by the change of the B2B buyer demographic which now consists mostly of millennials. 
Understandably, as the typical customer changes, the sales process and marketing tactics should change as well. Millennial buyers expect highly personalized experiences through digital, streamlined channels. So, in many ways, the trends that are just entering the B2B eCommerce space are already a standard in B2C. 
Keep reading to discover the top 5 B2B eCommerce trends that will help you shape up your sales and marketing strategies.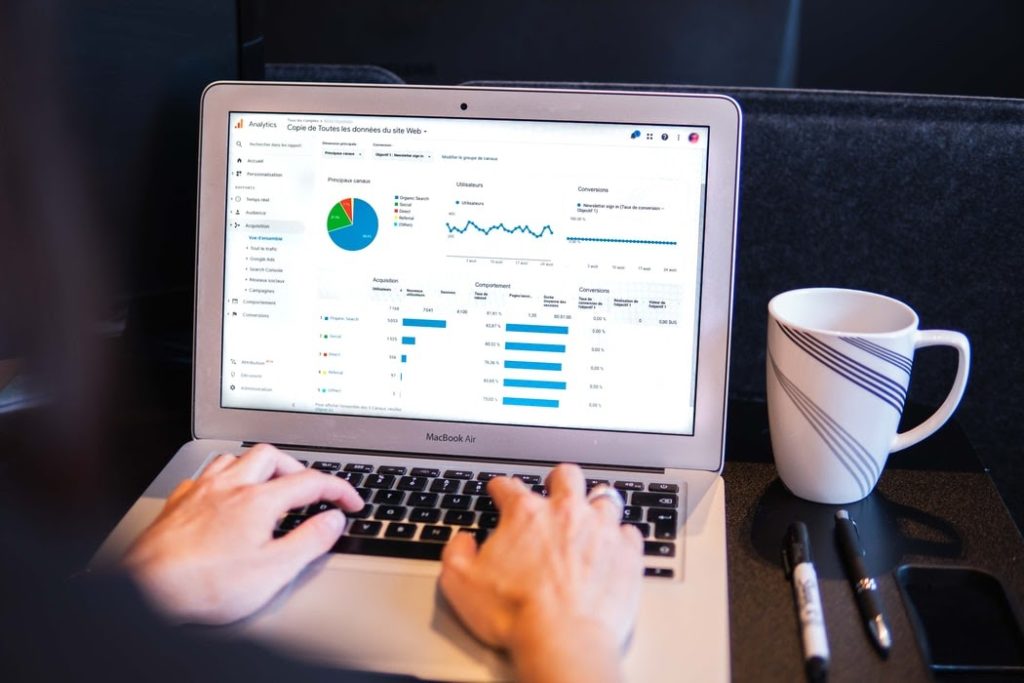 1) New Forms of Marketing 
About a decade ago, conventional marketing included collateral, trade shows, and cold calling. In the meantime, things have changed drastically and today, digital marketing efforts, such as social media and ebooks make up the new marketing standard. 
An average B2B buyer conducts about 12 searches online before making a final buying decision. As a result, 55% of B2B companies have directed their marketing budgets toward digital marketing efforts. In addition, many B2B brands are also adopting artificial intelligence (search marketing, chatbots, etc.) in order to gain a competitive edge. Virtual and augmented reality are also on the rise – it is expected that by 2022, nearly 30% of enterprises will use augmented reality. 
Another form of marketing that B2B brands are adopting is line sheets. If your plan is to target different sales channels like online shops, department stores, boutiques, and catalogs, line sheets are absolutely essential. Attractive, well-designed marketing and sales materials are a great way to get a competitive advantage as they allow B2B retailers to seize any opportunity. 
Line sheets are sales tools used by brands to present their products to wholesale buyers. They include wholesale prices, product descriptions, images, size and color options so that customers can make purchases from your line. In other words, a line sheet is a simple and organized resource that allows you to get your products in front of buyers and generate more orders from retailers.
2) B2B Customer Personalization
B2B buyers want the same personalized experience that B2C customers are getting. According to research, about half of B2B buyers consider improved personalization to be a crucial feature when selecting an online supplier. In addition, customers will spend about 50% more when their experience is personalized. In fact, the customer experience management market is predicted to reach $14.9 billion by 2025. 
In order to be able to fully personalize B2B experiences, companies need to rely on AI and machine learning, as well as on customer data. Brands that meet or even exceed customer expectations will gain a substantial competitive edge. This will include personalized recommendations, tools to research products and services, reviews and ratings, product customization options, detailed product info, images, and videos. 
3) B2B Mobile Commerce
Research has shown that more than half of all B2B queries are made on smartphones. In addition, mobile drives more than 40% of revenue in leading B2B companies. 
This means that making your B2B business mobile-friendly is even more important than getting it online. Research conducted by BCG found that brands who are quick to adopt mobile see increased revenue through the channel compared to brands who delay it. 
Some B2B brands (about 15%) go a step further and create a mobile app to allow their B2B buyers to log in, see pricing, and check out using a vaulted credit card in just a few taps. 
4) B2B Loyalty Programs
Loyalty programs are almost exclusive to the B2C sector, but as we mentioned before, B2B buyers today are expecting more from vendors. 
Nurturing customer loyalty is crucial for B2B business since it enables them to build relationships and get access to more opportunities with their clients. Loyalty programs are a great way to increase brand awareness, acquire new customers, and provide opportunities to upsell and cross-sell.
Of course, the quality of your product or service will be key when it comes to customer satisfaction, but if you want your clients to look forward to interacting with your business, B2B customer loyalty programs are very important. 
5) New Payment Options
Payment technology has become a vital part of the eCommerce revolution. With the rise of new channels and integrations, new ways of accepting payment are needed. This year, B2B brands will need to improve their payment processes and replace physical invoices with new payment options. 
When it comes to the most popular payment options, credit cards remain number one for online shopping (94%), although purchase orders, checks, and terms, are still crucial in the B2B sector. Mobile wallets like Apple Pay and Amazon Pay are also on the rise (26%).
Of course, setting up online transactions will also require changes to transaction visibility, fees, payment delays, and processing, as well as optimization of the underlying infrastructure to ensure safe movement of data and money. 
Final Thoughts
Today's customers, whether B2C or B2B, base their purchasing decisions on experience. In order to stay competitive, B2B brands must listen to their target audience and take advantage of emerging technologies in order to meet customer expectations.
One thing is certain – for B2B companies, eCommerce will remain a way to reach new customers and a lifeline that continues to generate revenue. If you are one of those companies, be sure to take these B2B eCommerce trends into consideration.