Identify theft is a type of crime where the persons financial and personal information is used without their permission. Hackers and cybercriminals may use the person's information to perform an unauthorized transaction, apply for loans, use credit cards and so on. 
The first step to prevent identity theft is to limit your data exposure. You need to take the necessary measures to make it harder for hackers and criminals to gain access to your personal information, online accounts and data.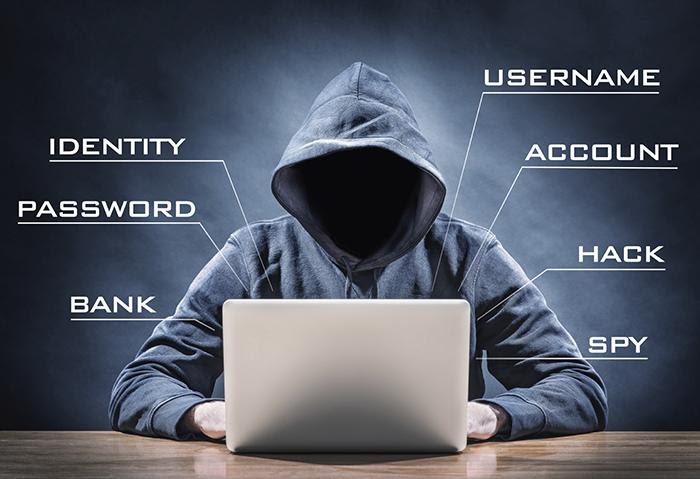 What are the signs of identity theft?
Well, identify theft can affect you in many ways. There are several ways to identify identity theft, some of which are – 
Irregularity in household bills

Loan or credit card related messages

Credit/debit card bills for non-purchased items

Rejection of tax return

Changes in the credit card statement
It is important to be proactive in an approach to protect your data against thieves and hackers. You should try building as many effective barriers that prevent identity thieves from victimizing you. Here are 8 effective ways to protect yourself from identity theft – 
1) Password protection
Secure your devices with a strong password. Now having a password on a phone, laptop or computer is like leaving your home with the doors wide open. The data can be easily accessed by a hacker if it lands in the hands of the wrong people. 
You should consider using Norton password manager that helps you store the information securely without the need to remember all your login credentials. Password Manager can make things easier and helps you securely generate and remember strong and unique passwords. 
2) Beware of phishing
Phishing is one of the easiest forms of cyberattack that creates a sense of urgency to scare the users. The aim is to trick the email recipient into believing that the message is from an authorized source to obtain sensitive data or information. 
Avoid clicking on any suspicious links in text messages or emails. These emails may ask you to open an attachment or click on the links that install malicious program on your device. If you suspect the link is not legitimate, avoid clicking it. Avoid opening phishing emails and report if you suspect a phishing attack. 
3) Install antivirus
Antivirus can help you prevent hackers from accessing the information on your smartphones, computer or other devices. You might be a victim of malicious programs like – spyware, malware, and other unwanted programs. If your computer slows down, crashes or displays an error message delivers unwanted pop-ups- it means your device is infected with malware. 
Ensure that your system is updated with the latest version of antivirus. Make sure to enable the automatic updates to ensure the antivirus is performing at its optimum level.   
4) Two-factor authentication
Two-factor authentication (2FA), also called dual-factor authentication is a security process in which users provide multi-authentication to verify themselves. It provides a higher level of security than other authentication methods. It relies on a user providing a password usually a biometric factor or security token. 
There are several ways in which someone can be authenticated using more than one method. For a low-risk online activity, all you need is authentication by voice or text.   
5) Keep your PII safe
Use protection and encryption tools to protect your wireless service at home. Online scammers send officially looking mails or messages that appear to be from a genuine source. It may also involve phone calls in which someone pretends to be government or bank representative. 
It is advised not to share information unless you contacted the government or financial institution prior. If you have been a victim of identity theft, National Cyber Crime Reporting Portal can help you.    
6) Use digital wallet
Digital wallets are the systems that provide an alternative and secure way to pay using an app or your phone. You don't have to pull out your cards to register. Some of the popular digital wallets are Google Pay, Phonepe, PayTM etc. Once you add your bank account details to these apps, you are ready to start using them. 
Many retailers offer an option to pay with digital wallets for online and offline purchase. You don't have to worry about the transactions made using digital wallets – as they are encrypted with unique transaction code. 
7) Safeguard the network with a VPN
A Virtual Private Network or VPN helps you protect your computer and the data stored in it from hackers and sniffers, A VPN works by establishing a secure connection between devices and encrypts the data so that a hacker cannot understand your online activities. It is a private connection that can be used on a desktop or mobile device.
You can boost your internet security by practising online privacy safety tips and using a secure VPN. There are free trials of VPN so that you can test them before purchasing. 
8) Go paperless
Opting for paperless bills helps you protect your personal and financial information. Most of the credit lenders, banks, and even hospitals allow you to choose digital communications. To prevent your identity from being misused or stolen – you can opt for paperless communication. 
If you have to opt for paper bills or documents, make sure to store them securely. Never respond to unsolicited requests for personal or financial information like – name, address, bank account details, credit card information etc. 
Bottom Line
With the increasing prevalence of smart devices and gadgets, the threat of identity theft continues to increase. If you think your identity is already misused, you should report at https://cybercrime.gov.in/. It is a good idea to check with an attorney who can advise you of all the remedies available under federal and state law. 
If you are not sure of what steps are right for you to take to prevent identity theft, you can always secure your digital assets with trusted antivirus software that help protect all your confidential information.