In this day and age, web design is a skill that can only serve you, whether you're trying to bolster your career or simply move forward on personal projects that require a little tech-savvy.
Webmasters in particular can have strong design needs, as having a visually-appealing site is half the battle in keeping visitors on your pages. However, not everyone is a natural-born designer, and it can be difficult to know how or where to start.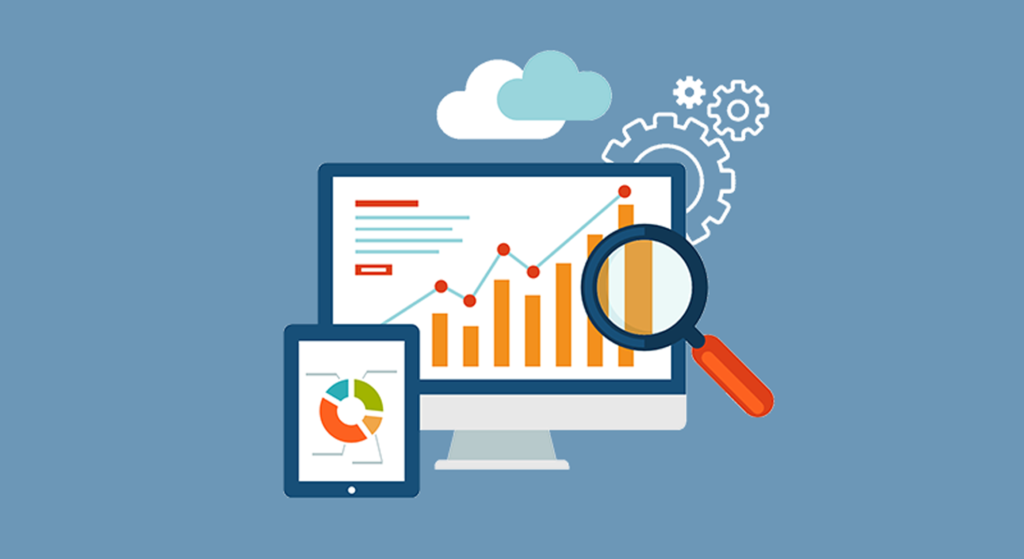 Luckily, if you're looking to break into the world of design, there is a universe of tools out there waiting to be used. Here's a list of our eight favorite resources to start you off on the right track!
If you're looking for a wide range of design assets, you'll want to sign up for the Creative Market newsletter. Not only does Creative Market send out five (free!) design resources each week for download, but they offer templates, photos, and themes from nearly 30,000 creators. And, what's nice about the CreativeMarket newsletter is that it gives you weekly inspiration for new designs to try.
From landing page templates to email marketing headers, Creative Market designs are dynamic and can be used for all things branding (for just $2.00 a piece). They feature their most popular products, so you can get a sense of what's out there and start to put together a theme for your designs.
2) Unsplash
One of the biggest pains of web design is knowing where to get high-quality images when the need arises – and Unsplash is the answer. Offering tons of free, high-resolution photos, the site features well-lit images of all varieties, including landscapes, portraits, candid moments and abstract backdrops.
You can find what you're looking for through their search bar, or simply head to their website whenever you need inspiration; the site is known for adding ten new images every few days, so there's always something new to choose from. You can also find wallpaper, textures, patterns and even images of current events so you can stay up-to-date with your designs.
3) Codecademy
If you have the guts to jump head-first into web design through code, then this is your ticket in. Codecademy provides a number of free online courses and tutorials on web development, including font-end code like HTML and CSS (which are the foundations of web structure and design). As you code, you get instant feedback from the platform on how strong (or buggy) your code is, so you learn what not to do as you go.
When you're ready to move forward, there are all sorts of self-guided courses on creating websites, games and apps. (And, if you have friends who are in the same boat as you, you can join groups with them and simultaneously code on the same projects.)
For Webmasters that want to build a brand identity, Tailor Brands is a super useful resource. Their bread-and-butter is an online logo maker, which will give you a logo in all the sizes you need, including as a vector file, which preserves the quality of your logo design no matter how you resize it.
Tailor is particularly useful for keeping your branding efforts consistent. The platform offers a "Brand Book," which details the different design elements of your logo and explains how to use it, which colors and fonts work best with it, etc. And, it comes with a design studio that integrates your logo with a number of templates and editing tools for social posts, headers, or even ads.
5) PicMonkey
To add spice to your website images, PicMonkey is your move. This photo editor provides filters, effects and retouching tools that you can use to edit images to whatever degree you need. It's also easy to add text, either with one of their 300 fonts or by uploading your own.
However, you don't have to limit yourself to editing pre-existing photos; if you're feeling adventurous, you can build out your own designs from scratch, or by using their vector/texture combinations. Also, the platform is particularly well-known for its collage feature; it gives you 36 templates to choose from, and all you have to do is add in your own photos to create the collage that you want.
You can start with a seven-day free trial, and plans begin at $7.99 monthly.
6) Iconmonstr
Thousands of icons are at your disposal the minute you head to iconmonstr. All of the collections are free, and you can sift through icons based on how "heavy" or "light" they are (read: bold or thin).
You can search based on collections, which are separated into categories like finance, healthcare, and holidays. Or, you can get more specific and look through objects like airport, bandaids, and coffee – in alphabetical order for convenience. If you have an idea of a specific icon in mind, you can simply use the search bar and type in the keyword you're looking for.
Each icon is downloadable, and you also have the option to embed them into your site.
Having a resource through which to find and download free fonts makes web design a whole lot easier, and FontSquirrel provides just that. Every font they feature is free for commercial use, and you can check out their list of recommended fonts if you need inspiration.
What's cool about Font Squirrel is their "Identity Fonts" feature, which recommends a specific fonts based on an image that you upload. And, if you already have a font you like but don't know what it is, their "Font Identifier" will give you the answer! Just upload an image with some sort of type, and they'll do the rest.
8) Canva
You can't have a list of design resources without mentioning Canva. Their platform provides thousands of templates and images as a starting point, and their editor allows you to tweak them to your liking. Also, their templates are organized by category – presentations, posters, and banners, for example – which makes it easy to hone in on the specific designs you need.
Of note is their "Magic Resize" tool and photo straightener, both of which allow you to keep your designs in the exact size and layout you want. Additionally, Canva Learn is a great addition to your design resource pool, as it gives you free lessons, tips, and ideas to add to your design repertoire.