How many times have you let go of the idea of spying sheerly by the pressure of having to download the app? It doesn't feel very safe to download a spy application for the risk of being caught in the process. 
There is an extreme paucity of spy applications that provide a provision of spying on someone's phone without downloading an application. With a relationship as fragile as boyfriend-girlfriend relationship, risking it all with a downloaded spy app can be suicidal for the relationship.
This is where spy applications like Safespy come into play. They have the potential to provide the most dependable spy services in a totally remote and discreet manner. You do not have to worry about leaving any trails through app download as the app is as incognito as ever. 
What is Safespy?
Just like the name suggests, Safespy is the safest route to spying on someone in a remote manner. It's no wonder that people from around the globe are in a beeline for getting a Safespy subscription and ensuring that their loved ones are protected and knowing the veracity of their claims.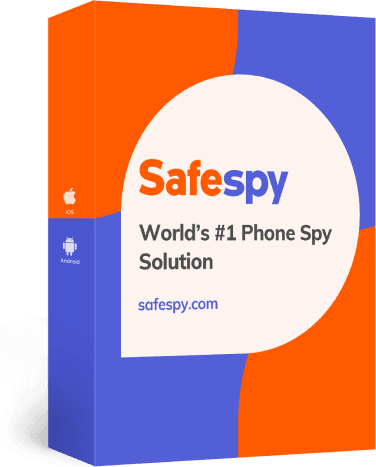 So, if you have been wondering about which is the ultimate app to spy on boyfriends phone, look no further, search no further. Safespy is the kind of safety shield you need when in the process of unearthing the truth of a relationship or person.
There are a plethora of opportunities to meet someone in unconventional ways. When meeting someone online, meeting someone at a bar, you sometimes might not have an insight into the history or truthfulness of a person; this is where spy apps become a savior for your own emotional safety.
A Spy app without Installation
One of the most coveted reasons why Safespy attracts user attention is the fact that applications operate without any software installation. Now, the risk with software installations is the fact that they often leave a trail.
Having an app like this on your phone or system actually makes you susceptible to be caught spying. This can actually turn out to be a problematic thing in all kinds of relationships. This also defeats the very purpose of spy application. 
Why Choose Safespy?
As a spy app user with too many options available at your disposal, you might wonder why you must choose Safespy and what makes it so special. The application works without annoying cookies or malware and doesn't jeopardize the security of your gadgets. 
The application doesn't waste time in feedback forms and the robot verifications. It truly regards your time, effort and money. It is indeed a very dependable platform to spy without inhibitions, apprehensions and any sort of detection risks. 
There are a bunch of other reasons that make Safespy the most rooted spy application and the same are mentioned as below:
Absolute Privacy
Safespy recognizes the user's concerns and apprehensions about privacy and addresses the issue rather perfectly. There is absolute anonymity of conduct and the application has a superb stealth mode that ensures that every step you take is extremely anonymous. 
Web-Based App
Safespy is a web based application that can be accessible on the internet. This is why there is no need to install the app. It absolutely leaves no trail. You don't have to indulge in downloading and installing any unwanted installations just because the app wouldn't function without them. 
Features
You can do so much more from Safespy as compared to other spy apps. You can see someone's call list, track them live, see photos, videos, social media, data sharing and even access their library of apps. Every spy component you can expect to exist, Safespy can do more.
How to Spy Without Installing Software
You can spy on both Android and iOS phones without having to go through the additional hurdle of downloading an application or installing a software on the phone. The application functions on a very well hidden stealth mode and makes no stone unturned in making the web based app super discreet.
The process of spying through Safespy is very easy and convenient. It practically takes a few minutes for you to be done and dusted with the process. The procedure can be stated in the below mentioned manner:
1) Registration
The process is initiated by registering on the Safespy app.  The registration on Safespy's app can be done by using your email ID. You do not need to specify any further personal detail. The app does not require unnecessary linkages to any other social profiles.
2) Selection of plan
Once the registration is completed, you then need to select the most appropriate plan that deems perfect for your requirements. Safespy has an array of delectable plans to choose from that add value to the user's concerns. 
The application has a variety of plans that have a different purpose or even deliverable. The plans are crafted in a way to serve some purpose or the other and make spying economical and purpose centric for the user. 
3) Application Set Up
After the plan has been selected and bought, the app set up instructions would be received automatically on the email ID that you used for registration. The set up link will be self sufficient and would guide you through the process in a prompt manner.
Once the setup is finished, Safespy will seek the target platform from you. Target platform means that you need to specify the kind of phone you need to specify on- whether it is an iOS phone or an Android phone.
4) Linkage to the Target Device
 If you need to spy on an 'Android' device, you need to select 'Android' as the target platform. In this case, you would need to download the app on the target Android phone. This is because of a non negotiable requirement posed by Android phones.
As a super prompt trick, you can hide the application on the target device, the moment it is downloaded. The weight of the application has been devised to be flimsy enough to be hidden and not cause any suspicion. 
If you need to spy on an 'iPhone' then you need to choose 'iOS' as your target platform. With iOS phones, all you need to do is know the iCloud credentials of the target iPhone and you can get access to the device almost immediately.
Conclusion
It is spy applications like Safespy that holistically protect the intent and interest of the user of the application by making it totally hidden and discreet. There is a reason why Safespy is being sought after in an unimaginable way. 
So, the next time you need to spy on your boyfriend's phone, all you need to do is get a Safespy subscription and you can spy in the most discreet manner. This discreteness of conduct and zero trails make Safespy a safe spying haven.