Every business owner's goal is for their company to thrive and succeed. But only 20% of them can survive their first year. What can you do to improve your chances of surviving your first few years and successfully grow your business? There is no secret formula that you can use to guarantee business success. But there are things that you can do to aid your goal of achieving business growth, such as the following:
Defining your target audience
Not knowing who your specific audience is will lead to wasted efforts and an inability to maximize conversions. To define your audience, make sure to ask yourself the who, what, why, and where questions. This allows you to check their needs and wants and address their concerns. You get to find a way to solve their problems and even find the best possible ways to reach out to them.
Asking for feedback
Take note that it is not only your customer's feedback that matters but your employees as well. Taking feedback from your employees and clients allows you to understand what they like and dislike. This also gives the impression that you care about them, increasing employee and customer satisfaction at the same time. To help you achieve better results, take advantage of survey software. Choose a type complete with the necessary tools, analytics, and integrations.
Draft your marketing goals
If you're a small business owner, defining four marketing goals you intend to accomplish in the next year is a must. Keep in mind the data you have gathered from the employees and customers. Your objectives need to be SMART—specific, measurable, achievable, realistic, and timely. Doing so will help you stay focused, achieve more, and give more room for business growth.
Research, research, and research some more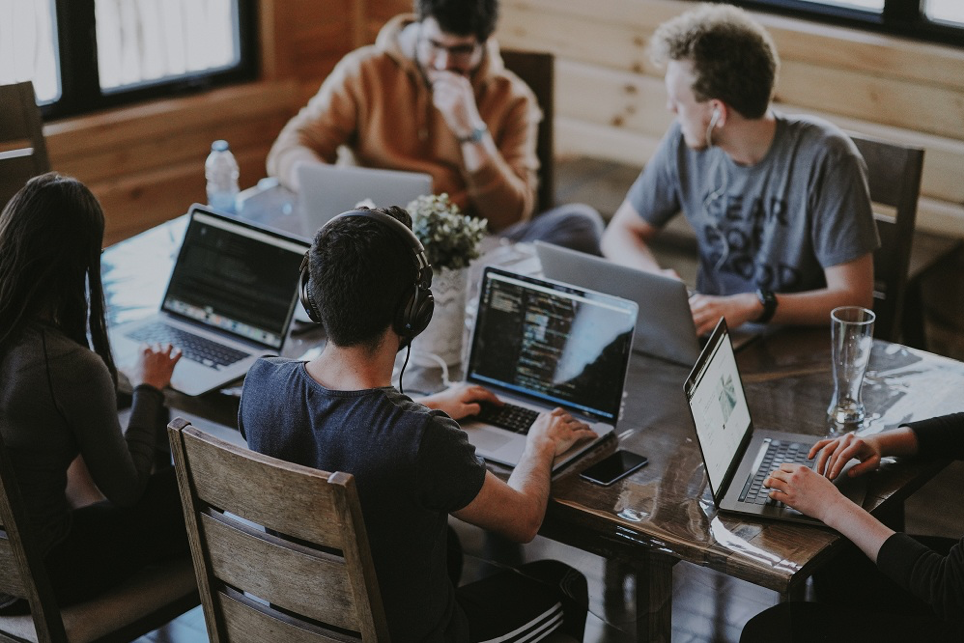 Research needs to be an essential part of your business strategy. Make sure to do a thorough market, competitor, and customer research. This will give you an edge, knowing that you have more than enough data to use when improving your business.
Invest in your employees
It's not just about providing them with the latest equipment and comfortable working space. For a business to succeed, you need to care for your employees the way you want them to care for your company. Motivate them and keep them well-compensated. Giving back to your employees can increase employee morale. This will give them more than enough reason to stay and do what they do best.
Boost your marketing efforts
Without an excellent marketing strategy, you're setting up your business for failure. How well your products can sell will depend on your marketing efforts. Improve your business marketing by putting your business both offline and online. Take advantage of the different social media sites, set up a business website, and come up with engaging topics to post on your blog.
Handle your business finances like a pro
One common mistake among rookie entrepreneurs is the careless handling of business finances. Make sure to never mix your personal finances with those of your business. Get yourself a certified accountant to take care of your payroll and bookkeeping. Also, don't hesitate to find a trusted mentor as there are is nothing wrong with asking for help.
Investing in the right aspects of your business and doing your research is what you need to keep in mind to enjoy a thriving company. The road to success may not be easy, but it is never impossible to achieve. Keep this list in mind if you wish for your business to thrive and survive. You'll find it easier to achieve success in the long run.