It can be challenging to grow the size of your team in order to satisfy the needs of your projects. Say you're in the midst of developing a software product with a small internal team of engineers, but you realize you need to add a few extra hands. Another possibility is that you already have an in-house team of engineers working on one aspect of your product but may use a few more to work on creating another feature of the product.
You've probably realized there's considerable difficulty in building a local team of tech professionals. It would be too costly and time-consuming to do so. So, what other choices do you have? Team augmentation might be the answer.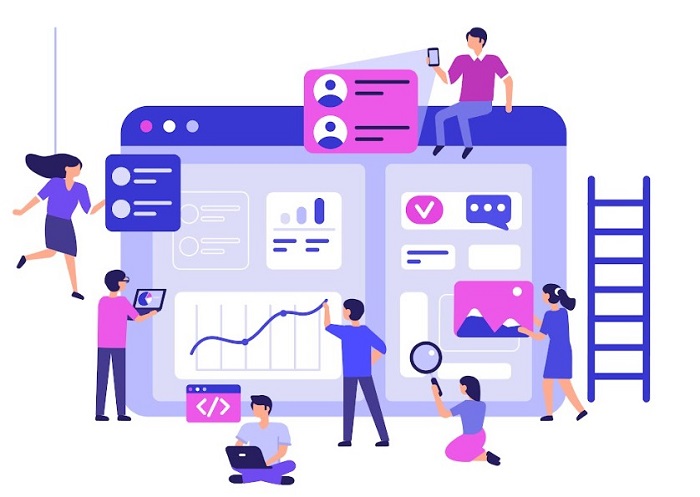 Understanding Team Augmentation
In a nutshell, team augmentation, also known as staff augmentation, is a type of outsourcing that allows you to add highly qualified talent to your team without the hassle and expense of employing a new employee.
Depending on your needs, a team augmentation service such as Diffco can cover a single position on your team or a group of professionals that will provide additional support or knowledge to an in-house team. Outsourcing providers can also form a whole dedicated workforce.
The Benefits
Team Augmentation has become increasingly popular in recent years, with businesses of all kinds taking advantage of the benefits it provides, such as:
# Pay For What You Need. Team augmentation allows your business to pay only for the resources it needs. Team augmentation companies give only the workers you need for the required period. This is a practical option instead of hiring full-time employees.
# Faster Business Scalability. Team augmentation makes it simple to save costs on recruitment efforts without sacrificing access to talented individuals. You can use this temporary staffing service instead of making the financial and time commitment required for permanent recruitment. It's the best method for handling current and future needs on a project-by-project basis.
# Keep Control. Team augmentation services give businesses access to highly qualified staff and more direct management over those workers. For instance, organizations can create unique procedures and routines to keep tabs on the actions of their contingent employees. Projects using the team augmentation technique typically last between three and six months, with wind-down periods of around thirty days. Controlling the production process ensures final product quality.
The decision of whether team augmentation is the best plan for your business rests solely with your company. However, this method offers several advantages, both in the short-term and the long term.
How Team Augmentation Works
If implemented correctly, the team augmentation model has the potential to affect business operations and increase profits. For smooth and effective cooperation with your team augmentation provider and a successful project, keep the following in mind as you plan for its implementation:
1. Know What You're Looking For
First, you should identify your business needs and requirements. Address questions like 'What does my business need?' As soon as you determine the specific needs, you'll be able to define your requirements. Some of the requirements you should list are as follows:
# Is team augmentation needed on a short-term or long-term basis?
# What kind of expertise is required for the augmented staff?
# How many additional specialists are needed?
Skill gaps exist in every industry. That's why conducting a skills gap analysis in your company is crucial before augmenting your team.
2. Evaluate Team Augmentation Agencies
Now that you know the reasons to use team augmentation and are convinced that this model is right for you, it's time to start looking for a reliable IT team augmentation firm that can bring you the best possible results.
Before choosing an outsourcing partner, it's a good idea to do some research on the IT staff augmentation market. Think rationally and weigh the advantages as well as the disadvantages.
3. Develop An Effective Onboarding System
When you've acquired the right people to fill the open positions in your company, it's time to start the onboarding process. Having a smooth onboarding process in place will help guarantee that your temporary workers will fit in well with the rest of the team and contribute effectively to the project at hand.
4. Build Positive Rapport With All Of Your Team Members
You'll need to carefully adjust your management approach to each team member if you're dealing with remote developers. There must be constant communication between the on-site and off-site team members to guarantee harmony.
5. Adopt Advanced Tools
Take advantage of project management tools to facilitate communication and collaboration among team members and monitor task completion. Misunderstandings due to a lack of communication could jeopardize the entire operation. Therefore, implementing these methods to boost operational efficiencies and simplify long-term project development is essential.
Conclusion
Team augmentation is now common in IT, and it's becoming an effective HR strategy. With experts having specialized knowledge, companies can save money without sacrificing productivity. Thus, team augmentation provides a reliable talent pipeline for businesses.