The Factory Reset Protection (FRP) feature was included in Samsung devices as an extra layer of safety for users whose devices had previously been reset to factory defaults. With this option enabled, you won't be able to use your device without entering the credentials for the Google account you used during setup. However, there are situations in which users might not have access to their Google account credentials, such as when they forget their details or buy a used device. To get beyond this security feature and recover access to the device, the Samsung FRP Unlock Tool, such as iToolab UnlockGo Android – Easy Samsung Frp Tool, comes in handy.
Why do you need to Unlock Samsung FRP?
It's sometimes necessary to unlock Samsung FRP when users are having trouble getting into their own devices. Here are some reasons you might want to unlock your Samsung FRP:
1. Forgotten Credentials
One of the most common situations is when users forget the Google account credentials for their device. This can happen for a number of reasons, including infrequent account use or a recent change in login details.
2. Second-Hand Devices
If you buy a previously owned Samsung smartphone, it may still be linked to the prior owner's Google account. In order to prove ownership and obtain complete control of a device, bypassing FRP is a mandatory step.
3. Device Reset
Resetting an item to its original factory settings is a frequent method of fixing certain problems. However, after the factory reset, the device will ask for the original Google account information again. In the absence of either of these, unlocking FRP will be required to reclaim access.
4. Locked Out After Security Bypass Attempts
In some situations, users may try to bypass security measures or attempt to reset android pattern unlock. However, this might result in the device being locked and needing FRP unlocking to regain access.
5. Malfunctioning Device
Sometimes, a device's software or hardware can malfunction, necessitating a complete reset to factory settings. Unlocking FRP is necessary if you have forgotten or lost access to the original Google account associated with the device.
In these cases, unlocking Samsung FRP through a reliable tool, such as the iToolab UnlockGo Android – Easy Samsung FRP Tool, provides a safe way to recover access to your device while keeping your personal information secure.
How to Use iToolab UnlockGo to Unlock Samsung Galaxy FRP Lock
Below is how to bypass google account verification after reset using the iToolab UnlockGo tool:
Step 1: Download and Install iToolab UnlockGo
Visit the official iToolab website to download the UnlockGo tool.
 Install the program on your computer by following the on-screen instructions.

After installation, open the installed iToolab UnlockGo software on your computer.
Step 2: Connect Your Samsung Device
Connect your Samsung device to your computer using a USB cable.
Once your device is detected, select the option "Remove Google Lock(FRP)" and then click on the "Start" button to continue.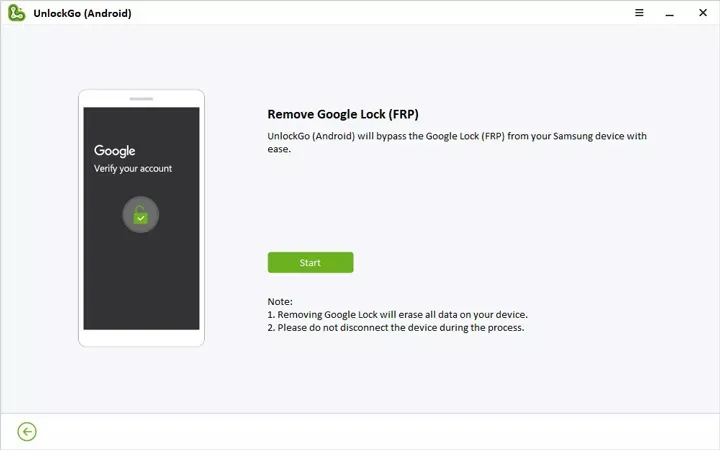 Step 3: Confirm Device Information
On the next screen, choose the "All Android versions" option.
Click "Next".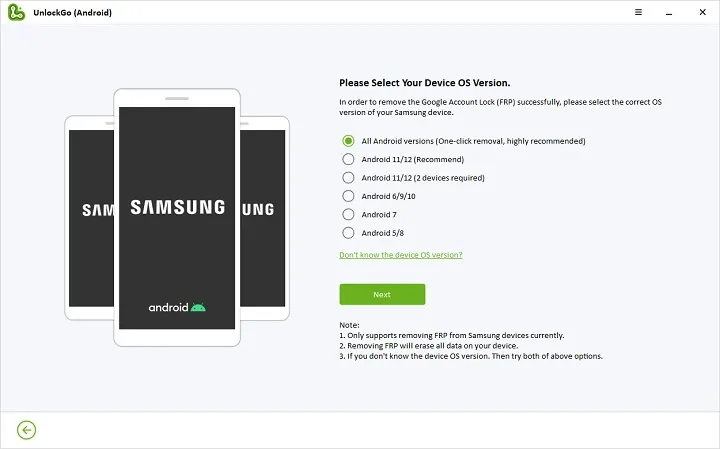 Step 4: Open the Samsung Diagnostics Menu
A pop-up window will appear with instructions on how to enter the Samsung Diagnostic menu.
Use the secret code to access the hidden Samsung diagnostics menu.
Follow the on-screen instructions, then click "Next" to enable "USB Debugging" on your device.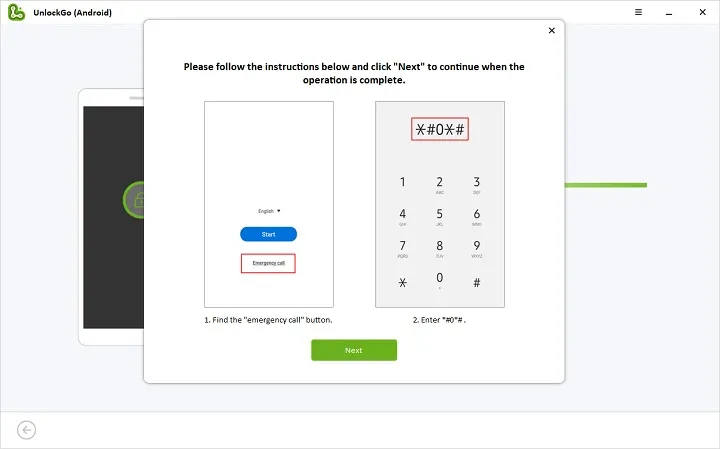 Step 5: Remove Google FRP
After you've allowed the permission, the Google account verification screen should be bypassed in several seconds.
Once the process is finished, you will receive a notification indicating that the Google Lock has been successfully removed from your Samsung device.
Your device will also be rebooted once the process is complete.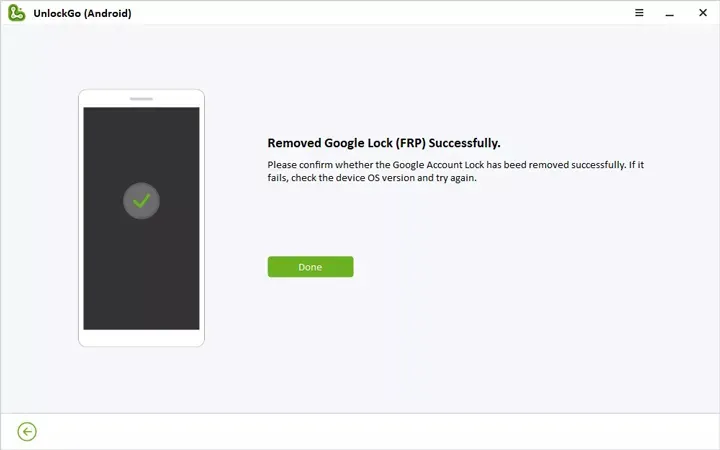 Comparing iToolab UnlockGo with its Competitors:
There are plenty of Samsung FRP unlocking tools available on the market. Let's compare iToolab UnlockGo to some of its competitors based on the following criteria:
1. Ease of Use
UnlockGo's intuitive design makes it suitable for people with little technical knowledge since it simplifies the FRP unlocking procedure. While some of its competitors have more complicated interfaces, which might be difficult for users who are unfamiliar with FRP unlocking methods.
2. Success Rate
UnlockGo has a high success rate in removing FRP on Samsung smartphones, giving users a dependable option. However, success rates may differ based on the tool and device model being unlocked. Some competitors may not be as consistent in their success.
3. Security and Reliability
iToolab UnlockGo prioritizes security, ensuring that the FRP unlocking process does not compromise device integrity or data security. While different tools have varying degrees of security and dependability. There might be risks involved with using some of them.
4. Compatibility
iToolab UnlockGo supports a broad variety of Samsung devices, including different models and Android versions. While other's compatibility may differ based on the tool. Some tools may have limits in terms of supported devices.
5. Customer Support and Updates
iToolab UnlockGo: It has reliable customer service and is regularly updated to fix bugs and improve performance. While competitors do not provide such good support or updates.
6. Cost-Effectiveness:
Price-wise, iToolab UnlockGo is attractive since it delivers good value for the money. Users should weigh the expense of a tool against the benefit it provides, even if prices might vary greatly.
Conclusion
When it comes to unlocking FRP, it's crucial for users to research and select a tool that perfectly fits their individual requirements and preferences. However, we highly recommend the iToolab UnlockGo Android – Easy Samsung FRP Tool, thanks to its user-friendly interface, high success rates, and unwavering commitment to device security and integrity. Unlike other competitors, UnlockGo prioritizes both ease of use and security, providing a seamless experience without compromising on safety.