Whether you are a photographer, blogger, or just someone who loves to take selfies with your friends and family, there is one thing that will make your life so much easier. A clip-on selfie light!
Selfie lights aren't just for people who love taking pictures of themselves; they can be used by anyone looking to get the perfect shot. Whether at night or in a dark environment, these little gadgets provide more than enough light for any photo session.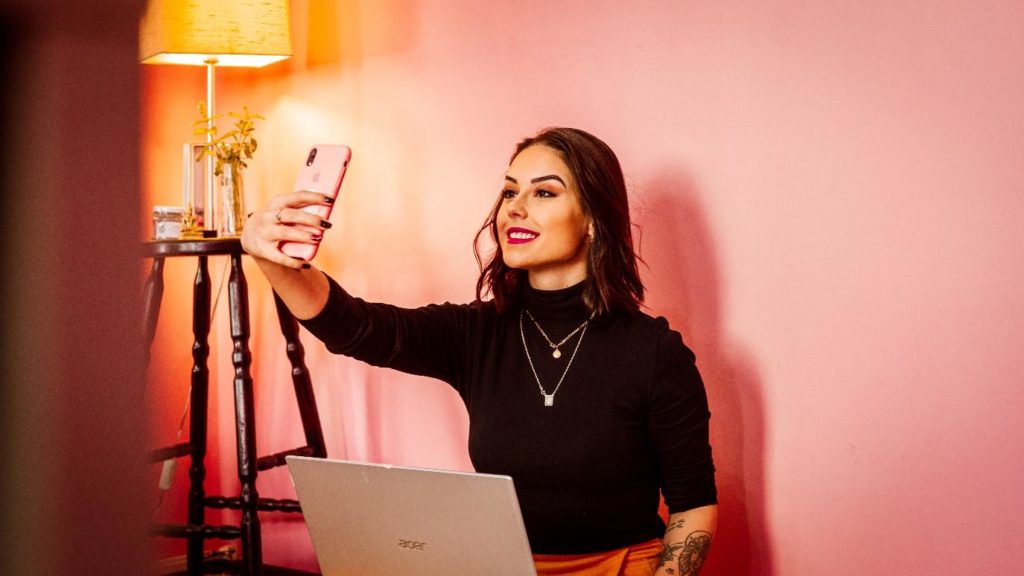 The best part is, they take up very little space and will be your best friend when taking pictures!
What is a selfie light?
Selfie light is a ring of LED lights that wraps around your phone or sits over the top, allowing you to take better selfies in low lighting. You've probably seen these being used by people to take pictures when the lighting is low.
Selfie lights that clip on your phone are a great way to improve selfies as they provide more lighting than you would get from the standard flash on your camera and also allow you to capture high-quality videos!
Clip-on selfie lights are also becoming popular, as they can be attached to almost any phone and enable you to take selfies with ease no matter where you are or what time of day it is.
What Are the Benefits of Using a Selfie light?
A selfie light will make your selfies look better. It will add correct lighting to the face, just like in normal picture taking, and lessens shadows on the skin.
Using a selfie light ring also gives more natural-looking images because it doesn't cast any hard shadows that can ruin your photo's quality.
Clip-on selfie lights are also easy to use, and you can get good lighting even in dark places. They're very useful when taking pictures for blogs. It is also perfect if you want to take a photo of yourself at night or in poorly lit areas such as bars and clubs.
These lights help you improve your social media presence because of the high-quality pictures and videos you take.
The best selfie light is the one that you can easily carry around and use whenever needed, so make sure to get a clip-on Selfie Light for this purpose!
What Are Ring Lights?
Ring lights are a type of selfie light that most professional photographers and normal users alike use.
They are the best when it comes to creating professional-looking photos, with a large surface that is evenly lit.
They might be a bit bulky, but they are quite popular because of their ability to provide lighting in any situation, no matter how dark your environment is. 
Ring lights are used in many ways, whether it is for professional photography or even in the comfort of your own home. Some ways of their use are as follows:
Video Making

Selfies

Close up shots that require great detail

Professional Photoshoots

Makeup tutorials
However, if you are not a big fan of ring lights and prefer something that is more portable to carry around wherever you go, then clip-on selfie light might be just what you need!
Why should you get clip-on selfie lights?
Clip-on selfie lights are small devices that can easily be attached to your phone or tablet.
They come in different sizes and shapes, with various features that help you create incredible selfies even when the lighting is not on your side! 
So, if you are wondering what kind of selfie light will suit your needs best, then this article might be able to give you some helpful advice. 
Here are some reasons why you should always carry a clip-on selfie light with you:
They are extremely easy to use. 

You won't have any problems attaching your phone to the top of it and start taking photos straight away!

Clip-on selfie lights offer great features that help create better shots even in bad lighting conditions.

They are extremely portable, so they can easily fit in your bag or pocket.

Clip-on selfie lights come with different modes that you can play around with to find the one that works best for you! 
So, if you love taking selfies, then there is no doubt that a clip-on selfie-light will be of great help when you're out and about!
Conclusion
And that's all to it! Get a selfie light and go crazy with the pictures. You can also use it for your videos. It's an interesting thing to see and a great way of increasing the quality of your content. 
You can buy a LED selfie light as well or choose ring lights if you are a professional photographer. No matter the choice, they both look equally good!