Torrenting is remarkably easy if you have the very best torrent client. It uses peer to peer protocols to easily manage and download large files over the internet. A good torrent client should be simple and easy-to-use, reliable, totally free of ads or unwanted malware, and allows you to download files from Peer-to-peer networks at lightspeed.
Every torrent client has its own features but with so many clients out there, picking the best torrent client can be difficult. And if you have a Mac device then finding a quality torrent client could be even more tricky. So in this article, we will provide you with the 5 best torrent client for mac in 2021.
5 Best Torrent Client for Mac in 2021
It's hard to recommend one client for everybody so we share the 5 best torrent client for macOS. You can choose any of these according to your needs and priorities.
1) qBittorrent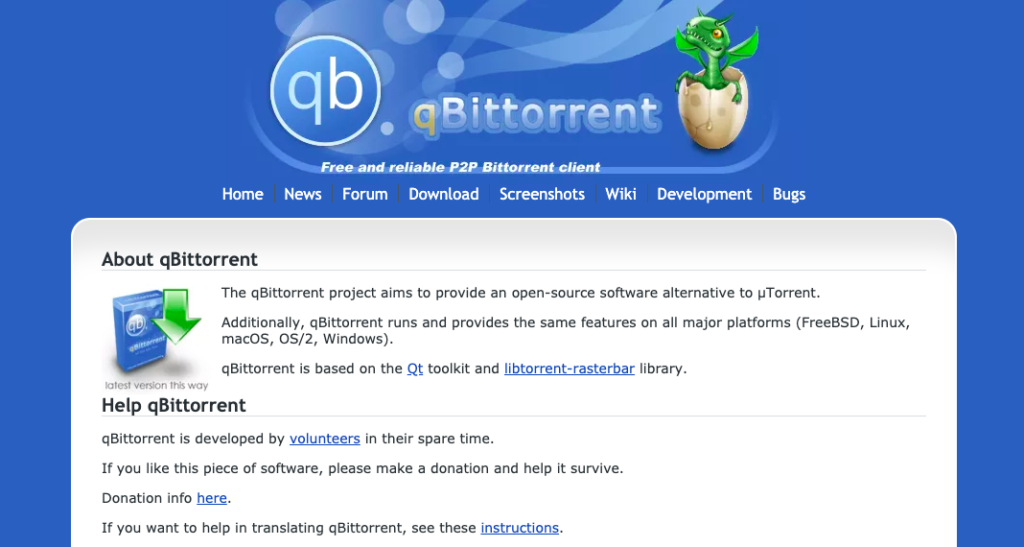 qBittorrent is one of the most stable open source torrent clients, available for Windows, Mac, and Linux. It is a lightweight, powerful, fast, and feature-rich torrent client which is free from bloatware and ads. It has a well-integrated search engine, RSS feed support, a torrent creation tool, IP filtering, support magnet links, and many more.
It has a well-integrated search engine for searching torrents and has features like torrent prioritizing and bandwidth scheduler. It also has a built-in media player to play or preview the files while downloading.
qBittorrent Features –
Built-in torrent search
Handle magnet links
Simple user interface
IP filtering
No ads
Lightweight installer
2) Folx
Folx is one of the best torrent client for mac which is designed exclusively for macOS. The Folx interface is clean and organized and it's simple design resembles that of Mac OS in general. It features a regulate download and upload speed, tag downloads and automatically resumes interrupted downloads. It also has features like speed control, download scheduling, music integration, etc.
Folx also has a PRO version which costs $19.95, for even more features. The Pro version lets you search the torrent file directly from the app, scheduling the downloads, iTunes integration, smart speed adjustment, and a few more. Folx can also be used to download videos from websites like YouTube and Vimeo.
Folx Features:
Scheduling of downloads
Music integration
Fast downloading and Speed control
Download videos from YouTube
Built-in search engine
Auto-resuming of downloads
Splitting of downloads in up to 20 threads
3) Transmission
Transmission is a widely-used open source torrent client with a minimalistic interface. It's a fast, lightweight, simple Torrent client that can be remotely managed. Transmission is automatically sorting torrents into different groups based on the content in their titles and also supports Distributed Hash Tables (DHT) and Peer Exchange (PEX). You can also control Transmission using a remote connection through the web.
Transmission features:
Support for Magnet links, DHT, PEX, and more.
Port forwarding, download scheduling, and encryption
Can be managed remotely
Lightweight and consume fewer resources
4) Vuze
Vuze is a feature-rich torrent client with a built-in torrent search. You can download and find torrents directly from the software and you can enter a name, hash, or perhaps a tag to search the file. It supports all modern protocols, including PEX, DHT, and Magnet URLs among others. Vuze has a Web Remote feature that lets you manage torrent downloads from a remote location.
Vuze Features:
Built-in search
Support for RSS feeds.
Native support for VPNs
Support for all modern protocols, including PEX, DHT, and Magnet URLs among others
Highly customizable
Built-in video player
Access to plugin library for customization options
5) BitTorrent
BitTorrent is one of the most fully-featured torrent client available on the internet. It has all basic features include support for RSS, IP Filtering, Event Scheduler, magnet links, prioritization, and sequential downloading along with the ability to remote control via a web user interface. It supports downloading multiple torrents simultaneously and assigns different priority levels according to the user.
BitTorrent Features:
Downloading multiple torrents simultaneously
Assigns different priority levels according to the user
Easy to use interface
Schedule your downloads
Wrapping Up:
These are the best torrent clients available on the internet for Mac users. Each software has its own feature and each one makes use of macOS's native features very efficient. Try these out and let us know in the comments what you think.