Google Maps is probably one of the most valuable resources which any of us access on a day-to-
day basis. It offers so much information about destinations, journey times, and available routes
that it's hard to do without it. We all love a good tool that makes our busy lives easier, and Google
estimates they have over a billion users across the globe – clearly they've provided a pretty useful
service!
There is a lot to be said for learning a few of the best tricks with Google Maps and getting
even more out of the service they offer. Many people just use it for a basic A-to-B journey check,
or to look at where places are in relation to each other, but Google Maps can do so much more!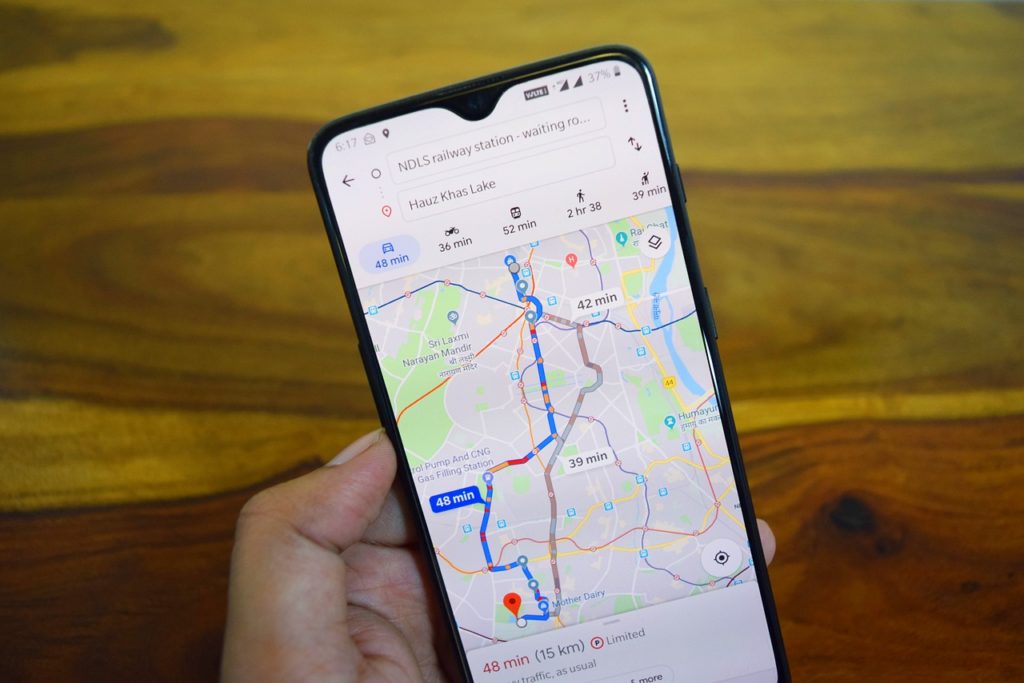 1. Save Your Favorite Places
If you have particular places you don't want to forget about, or which you often want to input, you
can make the process a bit quicker by saving them to Google Maps. Just find the location you want
to save and drop a pin in it (do this by holding down on the location until a pin appears). A menu
icon will show at the bottom of the screen, and you can save the location to a list. Easy!
You can later find them and remember all of your favorite locations so that you can either travel
there or that you can see it again and so on. This is a very useful feature, both for regular people
who want to travel more or for people who's job is to travel around.
2. Search Upcoming Events
When you're using Google Maps, you're often out of your familiar environment, so you may not
have a good idea of what's going on in the area, or anyone to ask. Even if you're on your home
turf, you may have missed exciting things. Google Maps offers information about any venue you
search for, letting you know what's coming up and even offering reviews of the venue. This is a very useful feature and it can help you find many fun things to do from huge popular festivals to smaller events that can be fun for you.
This app also offers numerous reviews which means that you can read about those great events from real people that have been there, see the pictures and so on. This can be helpful when you want to know what's it like before you go or learn more about the experience that other people had.
3. Smart Search
You might be longing to get out and do something, but not quite know what. Google Maps offers a
really useful way of searching if that's the case for you. You can search something broad, like
"restaurants" or "family outings" and it will bring up nearby places that match your criteria. This
can be a great way to uncover hidden gems in your area!
You may think that you know all about the places around you but the fact is that you might not.
Restaurants and fun places open every day and there might be something you haven't heard
about before. You can learn about hidden restaurants, natural wonders, other interesting places
and so on.
4. Change Route Settings
If you travel a lot, you probably use the "Directions" feature on a regular basis, but this doesn't
always fulfill your needs. By tapping the three vertical dots in the upper right corner, you can open
up "Route Options," and make changes to how Google Maps searches for routes. This lets you tell
it to permanently avoid toll roads, for example.
This is really helpful, especially when you know that there are ways to avoid the rush or the works on the road which usually bother you. You can set it up so it looks for the best road for you, not necessarily the fastest. You might also want to look for the fastest way to get there, so you can set that up as well. No matter what you need, you
can set it up. Additionally, you can even combine it with external tools to create your own custom maps.
5. The Home Button
Most of us tend to start a journey from one particular place – our front doors. We want Google
Maps to tell us how long it takes to get to X, but we can get it to automatically input Y for us,
saving valuable time. Click "Menu," then "Your Places," and you can then enter a location for
"Home" and a location for "Work." Then, if you use voice activation, you can tell Google to
navigate a way home!
This is a useful option, especially when you want to save the route you like best. Just enter the
name for the route and then save it so you can use it frequently without having to type your
address in or the address of the place you are going to.
It can save you a lot of time and checking to see if you typed everything in correctly. You can also
research the road to the place you are going to go to in the future and then save it as well, as soon
as you are satisfied with the route. It makes for a simple and helpful use of the app.
6. Add Breaks En Route
If you're going on a long journey, it really helps to be able to input some breaks. By tapping the
three vertical dots on the top of the navigation section, you can select "Add Stop" and input where
you want to pull into a services. This is great for remembering to take a rest on the way!
Getting some rest is really important and you can benefit from it a lot. You can combine this with
the search for restaurants and fun places and then take breaks in those places. You can also save
the best places you took a break in and you can visit them again later. This is a great feature for
you and your family and it can help you remember to stay safe and take breaks as well as have
some fun along the way.
7. Contribute!
With all these great features, most of us use Google Maps regularly, but just sometimes, it lets us
down. It isn't perfect. There is so much information out there, it's really difficult for Google Maps
to have everything and keep it up to date every minute of the day. If you've spotted something
which isn't right, you can head over to the Google Map Maker, which will let you amend addresses
or add locations. Your suggestions are then passed on to moderators, who will amend the actual
website once they've checked your information is accurate.
You should also leave reviews when you can and state if there are problems in some places, with
some directions and so on. Make some time in your schedule to rate restaurants and fun places
along the way, so you can help other people make good decisions.
Google Maps is probably one of the best resources the internet has ever offered us, and it's
constantly improving as people request new services and features, and Google gets to work.
Learning how to make the most out of their creativity can make your life and traveling much
easier!