You are tired of your partner's cheating ways, but you don't have anything to prove it. Somebody was late last night, and they are lying about where they were. Is there a way to get such proof? We feel you, and that is why we have a solution.
We will show you three amazing apps to catch a cheater and tell them when they least expect it. They are designed to hide and fetch all the proof you need to make a meaningful complaint. Let's see what the apps are made of and why they are your best move.
Part 1: Minspy Spying Application
There are applications that you can deploy on the cheater's phone and let them do the spying for you. For Minspy, it does more than that by hiding after setting it up. That is why millions of people around the world will continue using it to monitor their subjects.
Once hidden, it works in the background and then reveals everything to your online account. Some of its useful features will include calls, SMSs, location, photos, videos, and more. There are more than 30 of them, so it's much better if you visit the main website.
You can use Minspy on both Android and iOS devices. The best part is that there is no need for rooting or jailbreaking. This is due to the cutting edge technologies that make it easier for the app to spy without such techniques.
What does the cheater use? In Android, you only need to install the tiny 2MB app on their phone and activate stealth mode. That will enable the app's icon to disappear. Minspy works with Android 4.0 and above.
If they use an iOS phone, then it's effortless since you don't need any download or installation. Minspy will use the iCloud ID to fetch all the phone activities online. In Apple's world, it is compatible with iOS 7.0 or later.
After installation, you catch a cheater remotely using Minspy's online dashboard. It's available in your account every time you log in, and it will always have what the cheater just updated. The information appears in real-time, and it's arranged in a user-friendly way.
The dashboard works with all browsers so, it's a matter of connecting to the internet and accessing your account. As long as the browser is updated, you will have no problem. The most important aspect of remote spying is data protection.
Minspy will take care of what you discover by not storing it in its cloud. Instead, it syncs with the phone every time you log in. That way, attackers will always find your account empty if they ever manage to penetrate.
Minspy is among the few apps that enables you to survey the cheater's phone regardless of where they are. Do you want to know it's done? Follow the steps below to get started.
How to Catch a Cheater Using Minspy App
Step 1: Sign up for an account on the Minspy website using your email address and a preferred password. Next, select the cheater's phone OS and proceed to pay for the subscription that suits your phone survey.
Step 2: You will immediately receive a confirmation email after the payment. It will contain all the relevant details to ascertain the purchase and instructions on how to proceed.
Step 3: In Android, use the link sent in the email to set up Minspy on the cheater's phone. Make sure you activate the stealth mode to hide the app's icon. After that, finish installing and login to your account remotely.
Step 4: For iOS, after the email, login to your account and fill in the cheater's iCloud ID. You will also require to fill in some information about the target and select the targeted device. After that, wait for the Minspy and iCloud syncing to complete.
Step 5: When you re-access your account, the dashboard will be there waiting for you.
To catch the cheater's cheating ways, click on the links (calls, messages, location, etc.) to check the details.
Part 2: Spyier Spying Application
Another incredible app that you can use on the cheater's phone is Spyier solution. It has also been widely used across the world and for a good reason. It uses stealth mode to hide and an online control panel to show the results.
Therefore, the cheater will have no clue. Spyier applies to both Android and iOS platforms without any rooting or jailbreaking. That is why it's so easy to acquire and start using.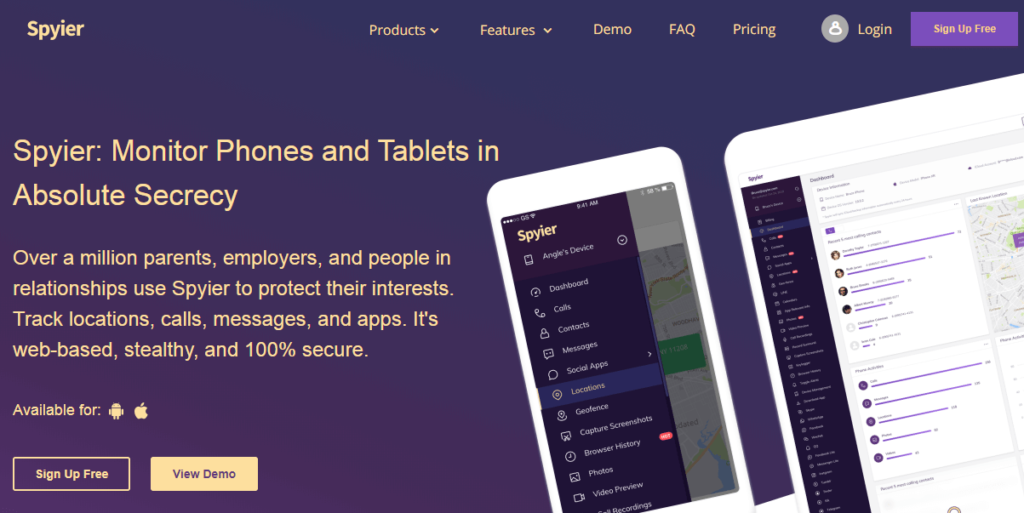 In Android, it works with version 4.0 and above, and you only need a one-time installation.  For the iOS case, the iCloud credentials are enough to spy on the cheater's phone online. Spyier is compatible with iOS 7.0 or later.
After the setup, it will reveal all the calls, messages, media files, social media activities, and more. They are well presented in your account via a control panel that works with all browsers.
You can, therefore, use Spyier to check for the updates anywhere if you are connected to the internet.
Part 3: Catch a Cheater with Spyine
Lastly, we have the Spyine app that will also hide once you use it on the cheater's phone. You can use it on both Android and iOS without any rooting or jailbreaking. That means the culprit's phone will remain as it is after deploying Spyine on it.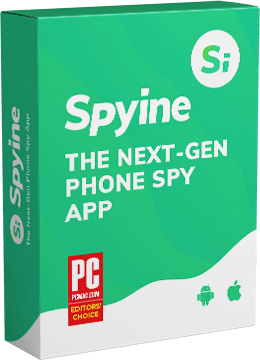 Androids require a one-time installation and stealth mode activation. In iOS, everything from registration to remote results viewing is done online. You only need the iPhone's iCloud login details to proceed.
With Spyine, you can capture the victim's calls, messages, browsing history, SIM Card details, and even keylogger reports. It's possible to login using any internet-enabled device since the web portal works with all browsers.
Spyine is compatible with Android 4.0 and above and iOS 7.0 or later.
Conclusion
With our three applications above, you will be unstoppable. The best thing about these solutions is that the cheater will never know about their existence. So, if you use Minspy on their phone, the only way to know is when you tell about it.
So, are you ready to catch someone today? Use any of the solutions above and see the results in less than five minutes.