Finding a good vacuum cleaner is a simple matter with patience and money, but choosing a lightweight vacuum is somewhat more complicated.  Given that it is an appliance that we will use a lot at home, it is possible that one of the main qualities to consider is that it weighs little. We don't want to exercise our biceps with a vacuum cleaner, which is why we've already paid for a gym, right?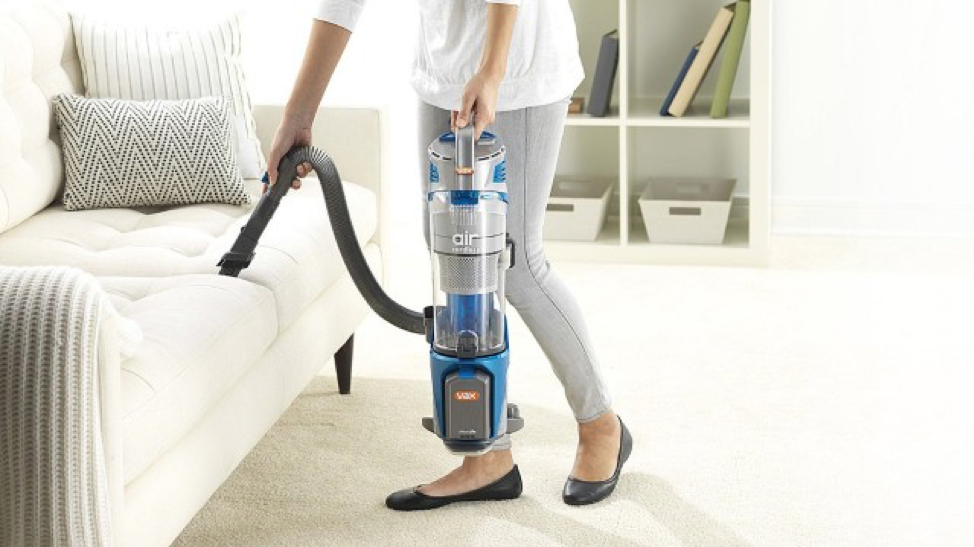 What Do We Call a Light Vacuum Cleaner?
Well, all that vacuums weigh less than 5Kg, and if it is much less, it will be better for you. The vacuums weighing between 2 to3 kg would be an ideal option. Within this category, it should be considered that cable vacuum cleaners tend to be lighter than their counterparts without cable and that those with cable tend to have greater cleaning power.
Top 5 Lightweight Vacuum Cleaners
If you are now looking for the best light vacuum cleaners, just check the following guide as we list the 5 best models that you can consider buying to remove dust and hairs from your home.
Bosch BGL3A117A GL-30 – Vacuum Cleaner with Compact Bag, 600 W
3kg of weight
4 liters capacity
It is the heaviest vacuum cleaner in this selection, but it is very cheap and its reliability is tremendous. It has a very decent 4 liters tank, so you won't have to change the bag very often. It has a power dial and it is very clean. If you don't have a special brush to clean your pet's hair on the carpet, it is not a very good option. Besides, you can consider buying the best robot vacuum for carpet to easily remove the hair of your pets.
Miele Compact C2 Cat & Dog Power Line
7kg weight
10m long retractable cable
Nozzles AllTeQ SBD 290-3 and Turbo STB 205-3
5 liters capacity
Its weight is quite small. It is intended as a vacuum cleaner to clean pets' hair. It comes with a filter that can reduce the smell your pet leaves at home. It works very well on all types of floors and its 10-meter cable is very long.
Vax Air Cordless – Broom Vacuum Cleaner without Cables
6kg weight
Cyclone broom vacuum cleaner, without wires
50 minutes of autonomy with its 2 batteries
1 liter capacity
Motorized and furniture brush
Vax Air Cordless is equipped with two batteries that can be removed, which greatly increases its versatility. Each battery can last about 25 minutes long, which is enough to clean an entire house. Although it doesn't clean very well in the corners, it does a good job of cleaning. It can be a good all-terrain vacuum cleaner for multiple uses.
Dyson V6 Fluffy – Cordless Vacuum Cleaner
3kg of weight
20-minute battery life
Dyson V6 Digital Engine – 3 times more powerful than a conventional engine
Hygienic emptying of the bucket – simply press the button to empty it with 2 suction modes and fluffy soft brush
Power selector with 2 suction modes
4 liters capacity
Dyson V6 is the lightest vacuum cleaner in this selection. It has a battery life of 20 minutes. Although it looks short, you will be surprised by its powerful function. It has different brushes for different surfaces, like the surface of furniture or carpets, which makes it very versatile. You will be able to clean the car, the furniture, the stairs, and everything you can imagine. The tank is very small with only 0.4 liters. Note that it is a little expensive.
5.-Dyson V8 Absolute – Cordless Vacuum Cleaner
6kg weight
40 minutes of battery life
Dyson V8 Digital Engine – 3 times more powerful than a conventional engine
Hygienic emptying of the bucket – Simply press the button to empty it
Power selector with 2 suction modes
54 liters capacity
It is a perfect light vacuum cleaner if you can afford it. It has all kinds of accessories, including the direct drive brush, Fluffy brush, and mini motorized brush. The battery lasts up to 40 minutes. It has a HEPA filter that captures allergens and expels cleaner air than we breathe. This is the premium vacuum cleaner that you are looking for.
Conclusion:
The 5 best lightweight vacuum cleaners can allow you to easily and quickly remove any dust from your home. Besides, you can consider buying smart trash can to keep your house cleaner and make your life smarter.