If you're on the path of improving your Instagram profile, this article is for you. Instagram is a great way to increase your customer base and brand awareness. Simply put, business development here is possible and, most importantly, necessary. But making an account successful requires a lot of time and often ends up spending all day on the internet trying to manually use all of Instagram's features and tricks without losing sight of a single follower.
Yes, organic growth on IG is a challenge and a painstaking task. But today, time is more precious than anything else. So to grow your profile effectively and quickly, you can take advantage of unique tools that have been designed to make it easier to perform your account and, at the same time, keep it growing in the right direction.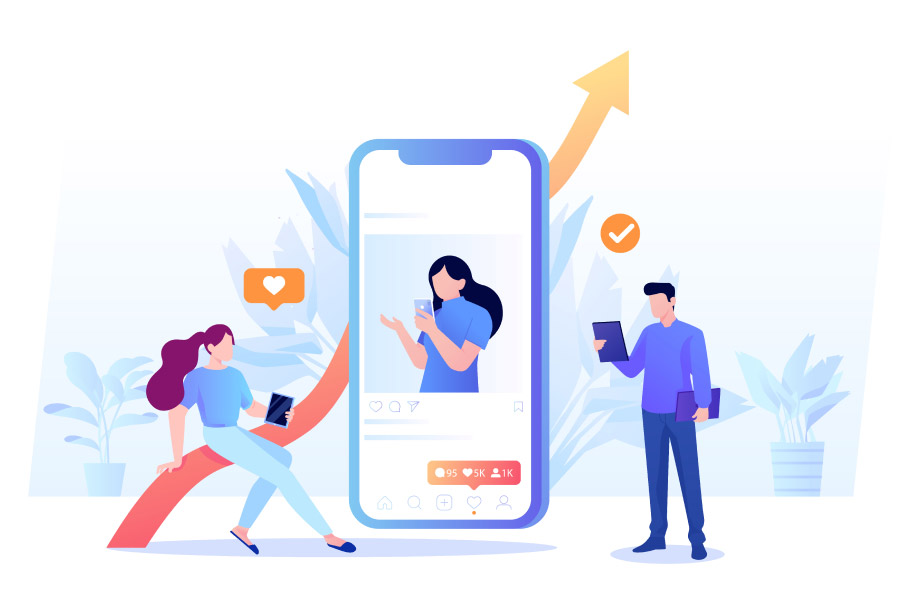 Let's review one of the IG tools for organic account growth – the Toolzu Instagram service. What are its features, and how can it make it easier for you to manage your account?
How can Toolzu be beneficial for your Insta performance?
Download content 
If you desire to keep your favorite blogger or influencer's profile content, you may try the Toolzu Instagram profile picture download tool. Besides, you may freely save news feed content, Stories, or IGTV using other downloaders for exploring and enjoying it offline without accessing the internet. 
Why save?
Why not save inspirational content in a secure folder to enjoy at any time? That way, your ideas for a new post or other content won't run out.
For business strategy improvements.
IG is full of training videos that will pump up your business skills. You can also save your competitors' content and analyze it to build your better marketing campaign.
You don't have to go to Instagram every time to look at excellent content again. Save it and spend time on the road without the internet in a helpful way.
So, IG Content downloading helps you keep important info for inspiration, motivation, and educational purposes on your most reliable device.
Search for relevant hashtags
One way to attract new users and expand your customer base is to use hashtags currently relevant and top-of-mind. If hashtags are used wisely, the chances that users will come across your post rather than a competitor's one grow substantially. 
By using hashtags that describe the theme of your product, profile, and your core business idea, your account will be likely to be seen by people interested in the same topic you are. Simply put, it will increase your target audience.
Thus, Toolzu hashtag generator finds the top and most corresponding hashtags for your profile according to the keywords, post URL, or image inserting.
Analyze profile
The Toolzu Instagram analyzer was designed for better account performance and faster growth. Any analyzer's core aim is to show you the audience's activity and engagement and demonstrate the comments, likes, hashtags review, etc. To put it simply, the tool analyses your or any influencer's profile for you to draw conclusions and build the right marketing strategy. 
Thus, recurrent profile analysis helps you boost engagement, create better content and reach a new audience.
Search for new like-minders
The service has a profile searcher feature. The thing is that you may expand your followers count by finding influencers, bloggers, and exciting accounts within your niche via entering filters (category, gender, followers number). Hence, the search will be a targeted one.
Using searchers, finding new accounts is quicker and, as they say, "hits the bull's eye".
Edit photos
IG is more about beautiful photos, good visual profiles, creative Stories, and themed Highlights. Anyway, we view a pretty picture and its color rendering first, and then all the information it carries. The visual component of the profile is what immediately draws the audience.
To liven up your visual content, you may use Toolzu's photo editor or just add excellent text to the photo. Thus, you may freely modify the visual aspect of a picture in seconds and then post it to Instagram. 
Finally
It doesn't matter which feature you use; the important thing is that keeping an account can be exciting while using the extra features of growth services for Insta gives you an opportunity to achieve results faster and more successfully.