Good news for Xiaomi users, Company revealed the Released date of MIUI 9 Update. Recently Xiaomi released the list of the device getting the Nougat update and now they announced the MIUI 9 Update Release Date. We still don't have an exact date when it will be revealed, but according to the latest official report, MIUI 9 will be released on or before August 16, 2017.
"When is MIUI 9 coming?" the most popular question is now finally being answered. MIUI 9 Update Release Date is set and just like MIUI 8 Company planning to released the MIUI 9 update in Mid August. Just like before first Company released the MIUI 9 Beta and then rolled out the stable version.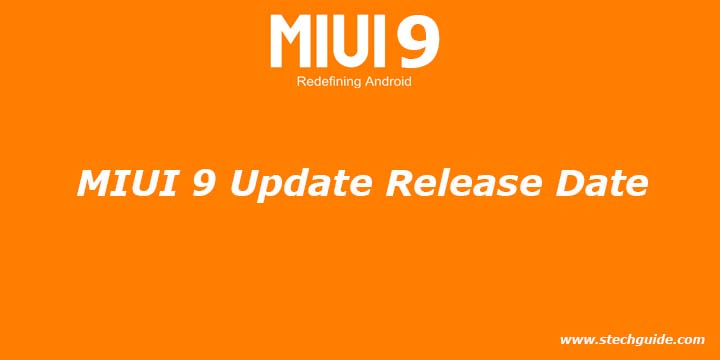 According to Xiaomi CEO Lei Jun, the MIUI 9 will arrive with some optimizations for better user experience and will be much smoother, more stable and more powerful than the previous one. According to some reports MIUI 9 Closed Beta is already is in testing which will be expected to be available by the end of this month. MIUI 9 Closed Beta will be available only for a select number of users with an invitation.
MIUI 9 update for Xiaomi phones could roll out in July end or in early August. Still, there is no news which Xiaomi device getting the MIUI 9 update and which device won't but it is expected that the Mi 6 and Mi Max 2 will be the first device which will receive the MIUI 9 Update. Check out the MIUI 9 Release Date in India or other from below.
MIUI 9 Update Release Date
MIUI 9 Beta Release Date – Late July/August
MIUI 9 Stable Release Date – Not Confirmed
For users who are asking When MIUI 9 going to release are answered. The new MIUI 9 Update Release Date set for August 16 and will be available for all supported devices. Let us know in the comments down below if you think your device will get MIUI 9 Update.