We live in a fast-paced world, and nobody, especially young children, and teenagers are 100% safe. Every day we see news about fraudulent activities on the web like cyberbullying and other harmful threats.
As missing kids' cases and kidnappings increase, many parents get more involved with their children's security. Besides, they're always disturbed about which places the kids visit and whom they interact with when not at home.
Guardians should keep tabs of their child's whereabouts and have plans for their safety than regret later. This guide will discuss ten tips for parents to track a kid's real-time location using the best apps online. 
Part 1: TeenSafe: All-Inclusive Parental Control Solution
TeenSafe is a brilliant location tracking software with an intuitive, client-friendly UI that is accessible using all web browsers. In this application, you'll find abundant features that will help you monitor a kid's phone happenings round-the-clock.
Over a million people in 190+ countries use TeenSafe to see their children's phone exact GPS coordinates. The app is highly reliable and trustworthy as big media outlets, including Mac World and PCMag, mention it many times.
1.1 How to Track Your Child's Phone Real-Time Location
TeenSafe operates exquisitely with both iOS and Android gadgets. Here is how it works:
For iOS Target Phones
In iOS, everything is done remotely using the iCloud backup feature. There's no software installation on the kid's iPhone at all. Additionally, you don't have to jailbreak the target device. This unique feature makes the app stand out from its competitors.
All you need is the child's iCloud ID since all iOS devices are equipped with an inbuilt iCloud back feature. TeenSafe uses this backup data to extract information from your kid's phone. Your kid will never suspect his/her location is being tracked.    
For Android Target Devices
If the kid's device is Android, it's necessary to download and install the TeenSafe app. Setup is quick, taking less than 5 minutes, and you don't need to root their phone or tablet.
Once the setup is done, everything else is achieved remotely. Ensure that stealth mode is activated for the app to operate in the background silently. That way, you'll monitor the kid's gadget discreetly and remain undetectable. 
Lastly, If you wish to get rid of the app in the future, use the uninstallation button on your dashboard. 
With strict solitude and security policies, your/kid's data will always be safe. You can take advantage of TeenSafe's 35+ features to view all the kid's phone activities. Read on for easy-to-follow steps on how to find children's real-time location with TeenSafe.
Part 2: Find a Kid's Device Location with Spyic Software
Another highly praised parental monitoring app is the Spyic phone tracker. It uses cutting-edge tech to track a phone's live GPS location. You can use the app to keep tabs on your kid's movements and know which places they visit the most.
Part 3: Track your Children's Movements using Spyier App
In the third position in our list of the top 10 phone tracking apps is Spyier. It's compatible with iOS version 7.0 and above and works flawlessly in Android 4.0 to the latest. Use the app to monitor your kid's device without them knowing.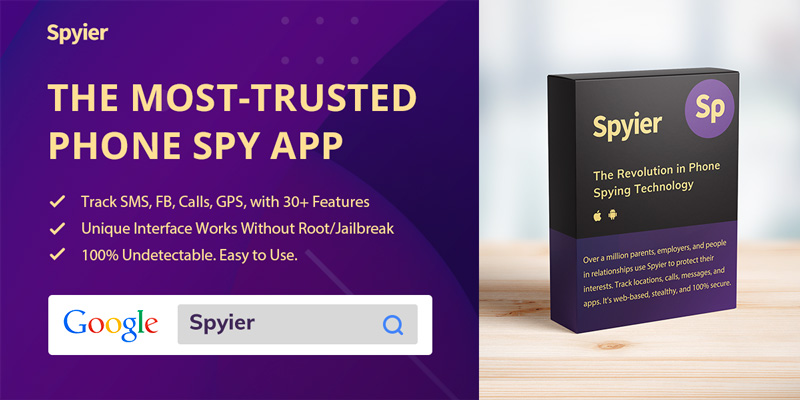 Part 4: Know Places your Kid Visits with Spyine Phone Tracker
Spyine is one of the leading phone tracking software in the child monitoring industry. It's loaded with a bunch of unmatched elements to help trace your kid's whereabouts. It works without jailbreaking an iPhone or rooting your son's/daughter's Android device.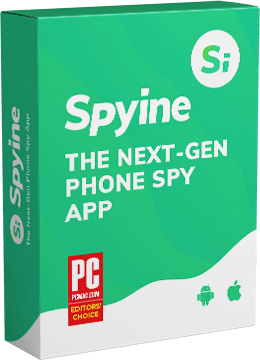 Part 5: Monitor your Child's Phone Location with Minspy
With the Minspy smartphone tracking application, you can find your children's location without spending lots of funds. The software is affordable and comes with incredible features to monitor everything that happens on their devices.
Part 6: Use Neatspy Parental Control Tool to Trace your Kid's Phone Location
Neatspy phone tracking solution is widely used across the globe by millions. It has an easy to use interface that's entirely online-based for remote surveillance. You can quickly discover locations that your child has been to without any experience. 
Part 7: Remotely Find your Son's/Daughter's Phone with Clickfree
Every parent has a role to play in their kid's life. With rising incidents of cyber threats, it's critical to ensure our children's safety. You rely on the Clickfree application to keep tabs of their phone activities and know places they visit.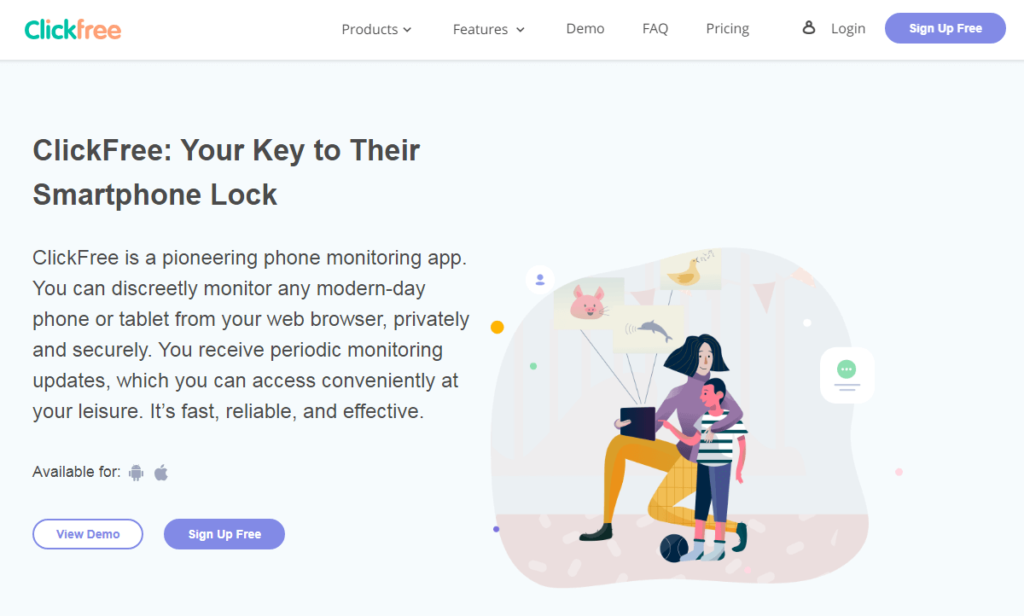 Part 8: Spyzie – A Top Parental Monitoring App
Trust Spyzie to track your child's phone real-time location. It's regularly mentioned in major media companies. You monitor the kid's movements remotely, provided you have a reliable internet connection. 
Part 9: Tracking your Kid's Phone Location using FoneMonitor
Like portrayed by its name, FoneMonitor is among the best cell phone tracking apps. You can use it for various parental monitoring activities. It can trace a phone's location, analyze calls, read messages, monitor social media, etc. 
Part 10: Successfully Find your Kid's Lost Device with Cocospy
Do you need to track your child's phone? It could be lost, or you want to know where they are at the moment. Use Cocospy phone finder to get live GPS location updates on your online dashboard and never get noticed.
Conclusion
With our 10 tips for parents to track a kid's phone real-time location, you can effortlessly keep tabs of their movements. Check out the TeenSafe parental monitoring solution live demo and feel how these apps function.