Hacking is one of the biggest problems in the world and it's now become a fashion for everyone to intrude someone's privacy. Hacking is not only limited to computer but now it is very common in cell phones which contain different sorts of app whether it is a game app, software app, song app, etc. to access your data. Making your privacy safe is not an easier thing today.
Hackers have different ways to steal your data. Now you are thinking that our privacy is no more than safe. Don't worry there is some solution for android user to keep their privacy is safe and providing guidance to protect from your privacy from sneaking. But before finding solution we should understand it that what is hiking. What tool or device is used for it and how they did it?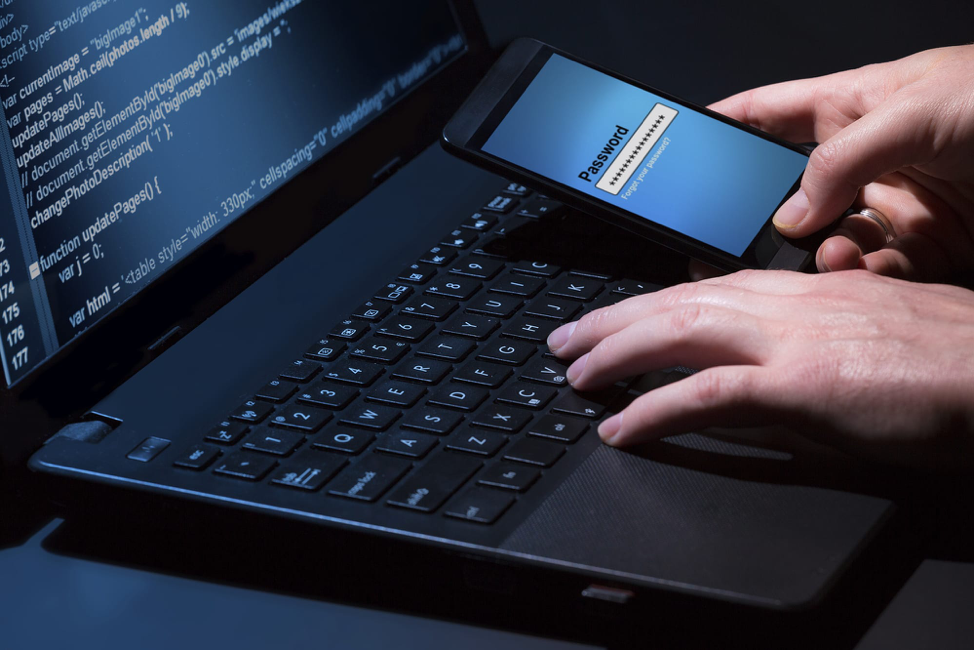 Hacking tool
In the era of development of new technologies, things become easier but on the other, it also creates a problem for us. Hackers easily hack our system and sneaked our data and we even don't know that our phones are being hacked. So, here are the lists of some points that highlight the way that hackers used to steal data.
Infected app
There are many apps which are easily useful for a hacker to access our data. As compare to I phone apps, android apps are not secure because most of them are not approved with legal software and we can easily install it for our needs without knowing that they are approved or not. And this gives away for a hacker to sneak our privacy by creating a new app that seeks our attention and developed our interest to install it. Another way that gives a chance to the hacker to hack our information is by our online installing app and by installing from Play store.
Cyber tool
Cyber-attack is very common and done by mostly spyware tool which is simply defined as a virus which has no such appearance to be seen but providing a way for hacking devices. This spyware includes some spams mails, app, websites and some sort of files. Which is available on the internet through hackers. Just opened this app allowed the hacker to get spar ware into their phones and start hacking their information.
Through direct device
This thing wondered you sure that when you give your phone to someone for any purpose and they connect it with their computer easily hacked your information as they have some software on their computer which easily sneaks data as just by opening your system in their computer. So, avoid giving your phone to an unknown person for any purpose.
Now you are well aware of the techniques that hackers used to hack the system. This is the time to know how to protect your personal things from hacking by keep focusing on the above points.
Update your phone
Always update your software. As an old version of the software is very common to all people and the off chance of hacking is more in it. So, use the latest versions of software that helps you to protect your information from cyber attacking. And it also helps you to save your data from losing.
Use approved app
Avoid installing such apps which are not approved by any company or any official system. If you don't know about the app which is new to you then see the reviews of the users, it helps you to know whether it is safe from malicious activity or not. so, use that app which is completely known to you and you can download it from play store.
Avoid spams
Spams are another name of virus so ignoring spams protect you against hacking. If you get spam don't open it and delete it quickly because it infects your phone and provides a way for a hacker to access your data.
Avoid connecting unknown Wi-Fi
Some users connect their phones to unknown internet signal even they know about cyber attacking but still, they choose free Wi-Fi and easily become the victim of hackers. So, keep avoiding free Wi-Fi signals to protect your sensitive information from stealing.
Be careful before installing an app:
When you install a smartphone app, you will be asked to grant it varied permissions, together with the power to scan your files, access your camera or listen in to your mike. There are legitimate uses for these capabilities, however, they're probably receptive abuse: suppose before you approve the request. That applies particularly to automaton users, as Google's app-vetting method isn't as strict like Apple's, and there are reports of malicious apps defrayment months on the Play Store before being noticed and brought down.
Android conjointly enables you to install apps from third-party sources: this permits services like Amazon's competitive Appstore to work; however, it conjointly provides a simple method for rapscallion apps to urge onto your phone. I'd powerfully advise against putting in something from an associate unknown web site.
Review installed apps
Even if the apps on your phone appeared straightforward and safe once you put in them, consequent updates may have turned them into one thing additional sinister. Take 2 minutes to review all the apps on your smartphone, and see that permission they're using: on iOS, you'll realize millions of relevant data below Settings > Privacy.
On Android, it's more durable to urge an outline of that apps have which permissions, however, there are many security apps that facilitate here, as well as free packages from Avast and McAfee. These tools may also jump in and provide you with a warning if you're attempting to put in an app that's illustrious to be malicious, Associate in Nursing warn you if a "phishing" attack is attempting to trick you into getting into a secret into an untrusted app or webpage.
Keep phone away from intruders
If a stealer gets physical access to your phone, they'll cause all varieties of hassle. For a begin, your email app most likely contains a treasure trove of private info. make certain your phone is bolted once not in use: each mechanical man and iOS is set to need a six-digit passcode. Your device might supply alternative choices too, like fingerprints or biometric identification. Such ways aren't excellent – a very determined hacker may copy your fingerprints from a container or trick a camera with a photograph of you – however, they're plenty higher than nothing.
And be cautious of "smart unlock" options, that mechanically unlock your phone once your reception, or once your smartwatch is near; these may let a stealer bypass your unlock code altogether.
Track your phone:
Plan ahead, thus although your phone is taken, you recognize your Data is safe. One choice is to line your phone to mechanically erase itself once an explicit range of incorrect tries to enter the passcode.
If that appears a touch forceful, don't forget that each Apple and Google operate "find my device" services that may find your phone on a map, and remotely lock or erase it. For Apple users, this can be accessed through the iCloud web site – you'll check it's enabled on the phone in Settings > iCloud > realize My iPhone. robot users will access Google's service at google.co.uk/android/device manager. you'll conjointly create a missing phone ring – useful for drawing attention to the malefactor or chase down a phone that's been simply lost.
Block online services:
Auto-login may be a terribly convenient feature, particularly since a virtual keyboard will build typewriting passwords a duty. It's additionally a large liability: AN trespasser merely must open your browser to realize access to all or any your online accounts.
Ideally, therefore, you shouldn't use auto-login options in any respect. If you want to, use a positive identification manager app that needs you too often get in a master password. And don't use constant positive identification for over one app or service: if that one password gets discovered, it will be wont to access a full vary of personal data. this is applicable albeit you're absolutely scrupulous regarding keeping your smartphone secure: hackers often forced an entry on-line services to steal user credentials, that they then seek on alternative sites.
Individual apps should be locked:
A strong passcode helps keep thieves out of your phone, however, what if an intruder snatches your phone whereas your victimization it? Or asks to borrow it to ascertain an internet site, then bolts off down the street?
On Android, as a second line of defense, you'll lock individual apps, thus although somebody will get past your lock screen, they can't open your email or banking app while not a second positive identification. This capability isn't engineered into the IOS, however, there are lots of free apps that offer it, like AVG Antivirus Free. IOS users can't directly lock individual apps, however, inspect Folder Lock – free on the App Store – which May password-protect your documents and folders, reducing the quantity of data a malefactor will access.