The evolution of mobile technology has led to tremendous changes in the education sector. Nowadays, most students use smartphones for scholarly purposes. Students with smartphones and access to the internet can learn lots of things. It's no wonder eLearning is gaining fame each day.
Below are some contributions of smartphones on eLearning.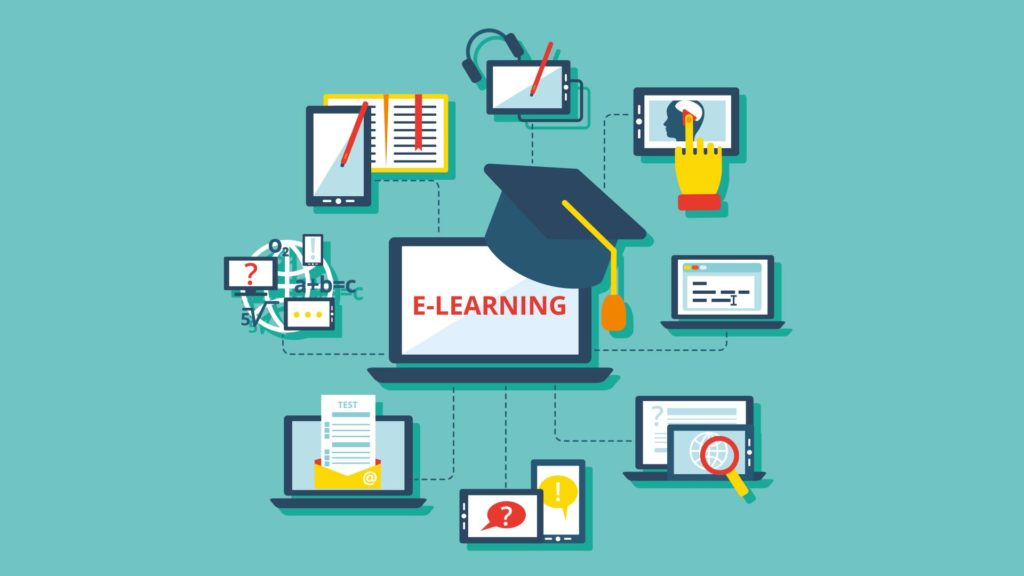 1) New styles of learning
Learning comprises of fun activities that support learners to enhance their way of thinking. So, by solving various puzzle games, students better understand and learn things from a new perspective. This way, they can think independently, leading to wiser decisions in the future.
2) Better performance
Learners prefer teaching methods that don't disrupt their daily routine. And eLearning through the use of smartphones results in better performance. They facilitate the overall learning experience enabling learners to retrieve information quickly. So, sell your old phone, acquire a high-resolution smartphone, and begin exploring online learning facilities. There's no better way of making life easy for people with fulltime jobs than having a smartphone.
3) Enhanced interaction
The use of mobile apps in the education sector leads to improved interactions. Encouraging teacher-parent communication has a significant impact on the performance of a student. Besides, better interactions enable parents to track their kid's progress.
4) Better utilization of leisure time
No parent wants their child to spend time watching TV all day. However, entertainment is a crucial aspect of our lives, and education apps in smartphones won't disappoint in that case. Smartphones help in access to useful learning materials, and learning new things is a better way to spend free time.
5) A clearer path to learning
Currently, different applications are trending in the market. They not only serve educational purposes but assists in getting instant updates on various campus events, timetables, alerts puls other vital information. Therefore, even though a student may miss following the updates physically, they can still get them through such useful mobile apps.
6) Collaborative learning
Learning as a process often suffers from a lack of collaboration among eLearners. By the use of smartphones, the establishment of learning communities has been made more effective.
7) Enhanced learning flexibility
eLearning is adaptable since it eliminates the need for learning to take place at certain times or locations. With smartphones, the levels of flexibility are taken a notch higher since instructional content like podcasts, videos, and other multimedia formats available in smartphones. Moreso, learners can access learning materials on the go or wherever they want.
8) Improved levels of efficiency
Smartphones assist in research and allow for quick feedback from instructors leading to faster communication. With advanced technology, contact is made quick and smooth leading to increased access to information. As a result, learners become more effective in their work.
9) Increased comfort
Smartphones bring about ease and convenience of having all learning materials in a single small device. Smartphones enable learners to carry around module materials lessening the need for extra notes and books. Furthermore, with mobile apps, learners can gain knowledge from anywhere. For instance, when a lecturer prepares presentations and uploads them to a learning Management system, learners can access course materials from their offices or homes.
10) Development of customized materials
Learners have different levels of understanding. With smartphones in eLearning, tutors can develop unique, customized materials for individual learners. This way, barriers in instruction are reduced, and a tutor can support and maintain high achievement expectations for all learners, even ones with disabilities.
11) Completion and retention rates
Learning becomes successful with the completion of instructional content. Smartphones lead to greater levels of engagement which results in high levels of course completion. Since mobile learning is tailored to fit the device usage habits and learning patterns of today's learners, this leads to higher rates of retention.
12) Greater literacy levels
The many apps and features in smartphones enable users to learn grammar, spelling, diction, and other essential literacy skills. So smartphones support both mainstream learners and those with special needs.
Final thoughts
Mobile apps assist in the transfer of information and other learning materials with fewer resources. They lead to increased efficiency, better access, and have made eLearning more comfortable. More so, the development of customized learning materials has been made possible with smartphones. Thus, the use of smartphones ensures an orderly learning process.