Today we share How to Download and Install Magisk on Android. Magisk packs with a super powerful Universal Systemless Interface for Android which is aimed to make custom mods go systemless. Magisk is similar to Systemless root by Chainfire which allowed users to get root access without modifying the system partition. Both apps are allowing uninterrupted installation for OTA updates even when the device is Rooted. But Magisk gives you more controls and Installing systemless root via Magisk also allows you to use Android Pay with root. Check the below guide to Download and Install Magisk on Android right now.
Magisk modifies the boot image and adds files to /data and /cache, and It touches your /system partition only if root installed in /system is detected. This new systemless interface is developed by topjohnwu and installing Magisk Systemless Interface on Android is also very easy. Once you Magisk Systemless Interface on Android, you can choose from many modules to go entirely systemless. Download Magisk flashable zip and Magisk Manager from below.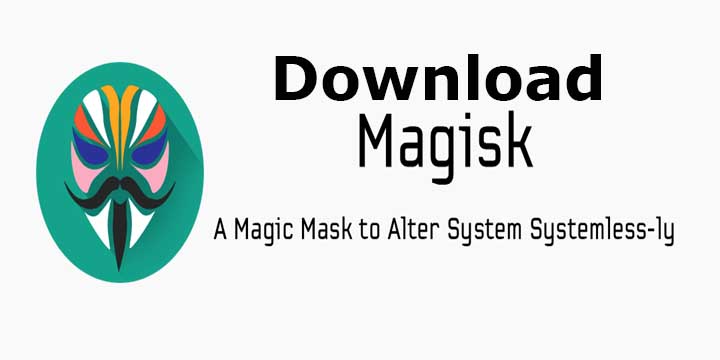 Magisk is almost similar to Xposed Framework. They both allow you to install modules that have been specifically designed for the app, and these modules allow you to make modifications to the system partition and core Android OS. But Magisk can make changes in a systemless fashion while Xposed Framework makes permanent changes. Although Systemless Xposed is also available now but the plus point of Magisk is that you can Install Magisk on Nougat also. Follow the below steps to Install Magisk on Android.
Features of Magisk
100% fully open source and easy to build!
Magic Mount: Allow you to do any system (vendor) modification without actually tampering the partitions.
MagiskSU: Open Source Root Solution – Root your device with MagiskSU, based on phh's Superuser, which is based on CM Superuser.
Magisk Manager: MagiskSU Root Management, Install / Upgrade Magisk in-app, Manage, Upgrade, Download, Install Magisk Modules within a few taps.
Magisk Hide: Hide Magisk from detection, including SafetyNet, which is used in Android Pay, Pokemon GO etc.
Resetprop: Allow you to do any modifications to system props (build.prop), including read-only props.
Multiple Entry Points: Provide several entry points to developers, reliably pausing the boot process before everything is done. Include post-fs (cache) mode, which happens even earlier than data is mounted (used to replace Boot Animation etc.)
Standard Stuffs: Remove dm-verity, force encrypt; includes a super complete busybox to guarantee consistent behaviour, and can also be toggled to be used universally.
Note:-
Installing Magisk on Android required Unlocked Bootloader.
You must have working TWRP Recovery Installed on your device.
Follow the steps correctly otherwise you may brick your device.
It may erase your data, so it is advisable to take a complete backup of your phone for safer side.
Ensure that your phone has at least 50-60% charged to prevent the accidental shutdown in-between the process.
Download Magisk and Magisk Manager for Android
How to Install Magisk on Android Phones
Download Magisk zip file from above and transfer it to your device's storage.
Now Boot your device into TWRP recovery.
In the TWRP recovery, make a complete nandroid backup of your device.
Tap on Install button and select the Magisk file. Swipe to confirm the flash.
Once Magisk is flashed, reboot the device.
Once device boots up, install Magisk Manager from PlayStore or from above link.
Done. You have successfully installed Magisk root on your device.
How to Uninstall Magisk or Completely Remove Magisk from your Device
Download Magisk uninstaller from above.
Now Boot your device into TWRP recovery.
Flash the Magisk Uninstaller file from TWRP.
Done! This will remove Magisk from your device.
This is the complete guide to Download and Install Magisk on Android and enable Root and Universal Systemless Interface for Android. Comment below if you have any questions.